Welcome to My Next Match!
This guide will help you to get the basics of the My Next Match system. This quick-start guide only covers the basics, and if you need any further assistance, please feel free to browse our help documents to learn details on how to use our system.
Logging In
Assuming that you already have an active account, this part of the document will cover the login processes.
1. Go to www.mynextmatch.com.
2. On the main page, click on the Sign in button at the top right corner.
3. A login page will appear. On this page, you need to provide your login details to continue. If you forgot your password, you have to click the Forgot Password link to start your password reset process.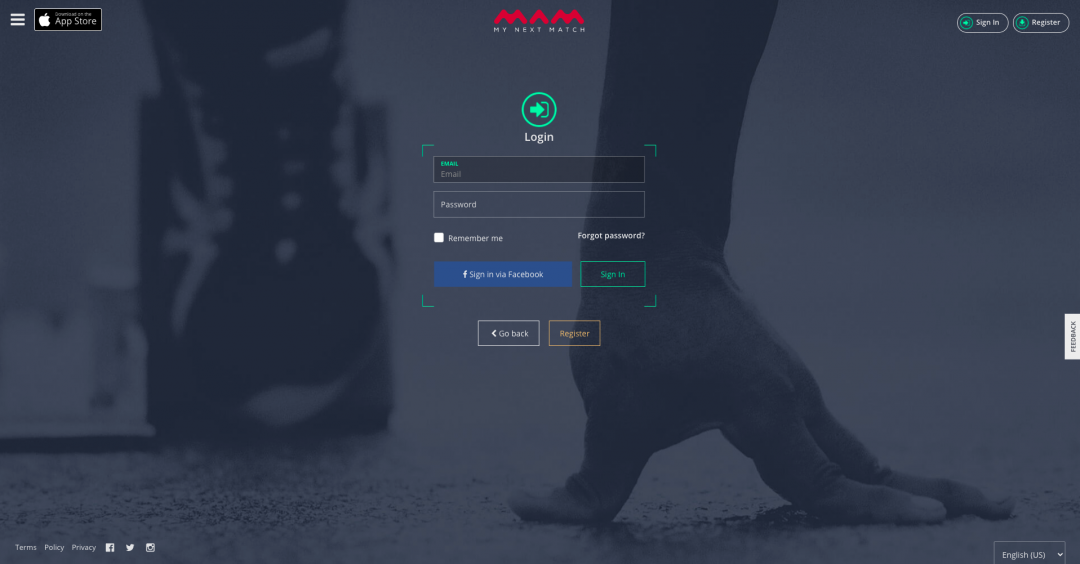 4. After providing your login information, you need to click the Sign in button. If your credentials are correct, you will be directed to the user dashboard.
User Dashboard
After your successful login, you will see your lobby.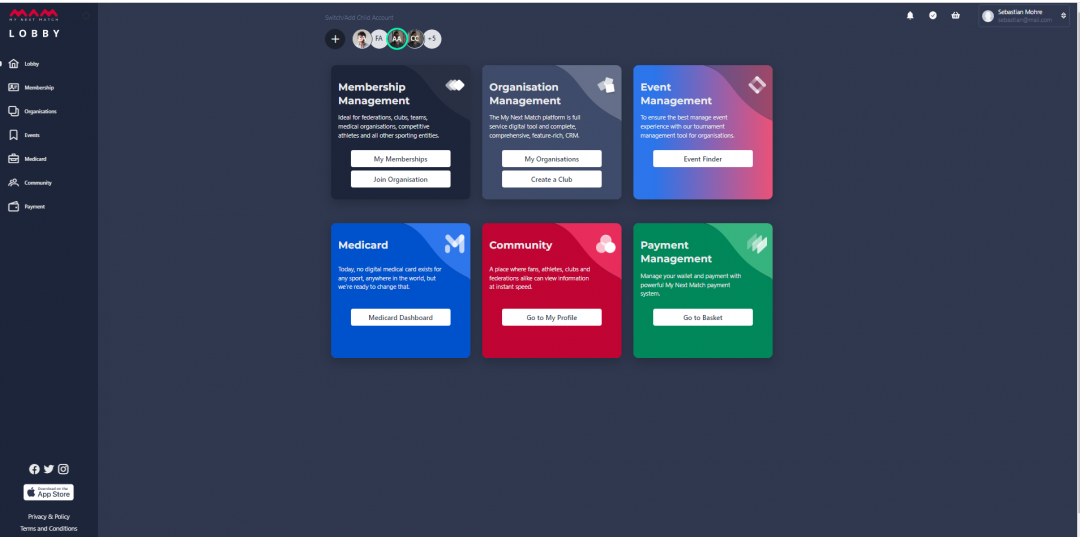 This is the page that provides links to My Next Match features. Here, you can also click on Legacy, to go to the old version of My Next Match.
1. Sidebar: Quick access to the main features in My Next Match.
2. Switch/Add Child Accounts: Here, you can easily create accounts for your children and switch onto their profiles.
3. Membership Management: Here, you can view your memberships and join a new organisation.
4. Organisation Management: Here, you can visit the organisations you are affiliated with and create your own clubs.
5. Event Management: Here, you can have a look at the past, current and upcoming events and apply for them.
6. Medicard: This feature leads you to your medicard if you have access to it.
7. Community: This feature leads you to your profile page where you can upload photos and videos and where you can follow other people and vice versa.
8. Payment Management: This feature brings you to your basket. You can see if there are any events or memberships, which you have applied for, but whose payments are pending.