As a federation admin, you can create a tournament event. In this article, we will give the steps to follow.
Instructions
1. Go to mynextmatch.com and provide your login details to continue.
2a. While in the Lobby, click on My Organisations.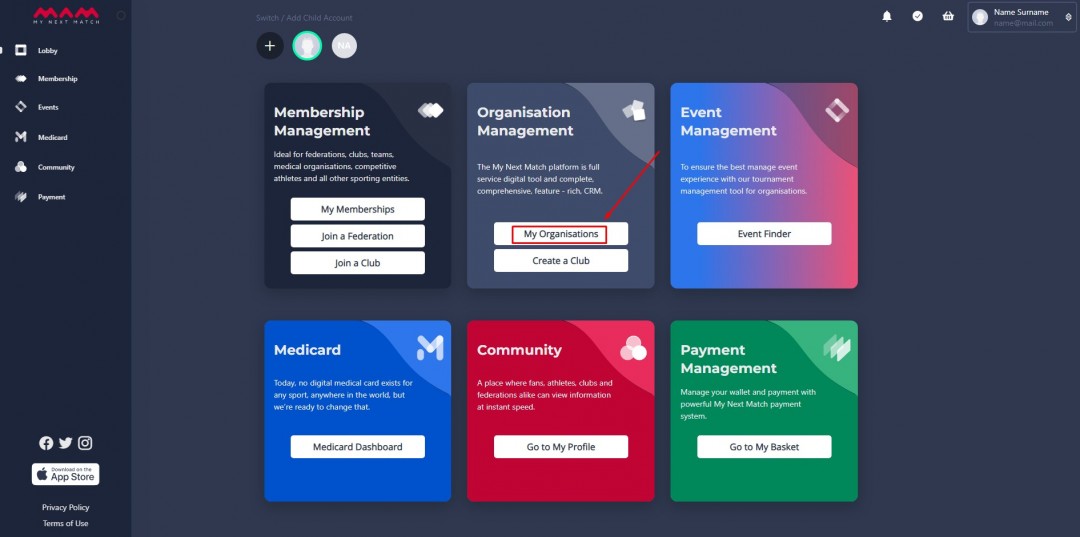 2b. Click on the Dashboard of the organisation where you are an admin.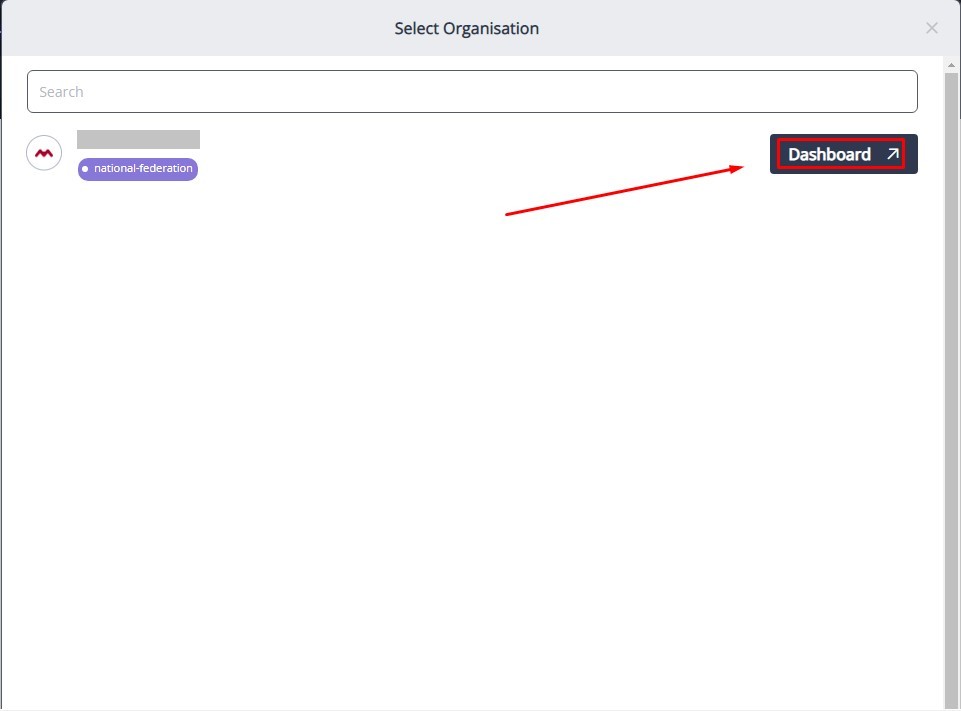 3. Click "Events" from the side menu.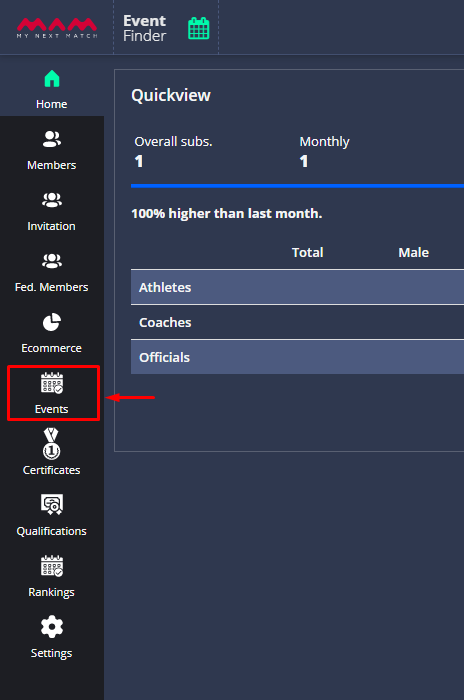 4. Click Create Event.

5. Choose tournament, enter title, select type, and click Get Started.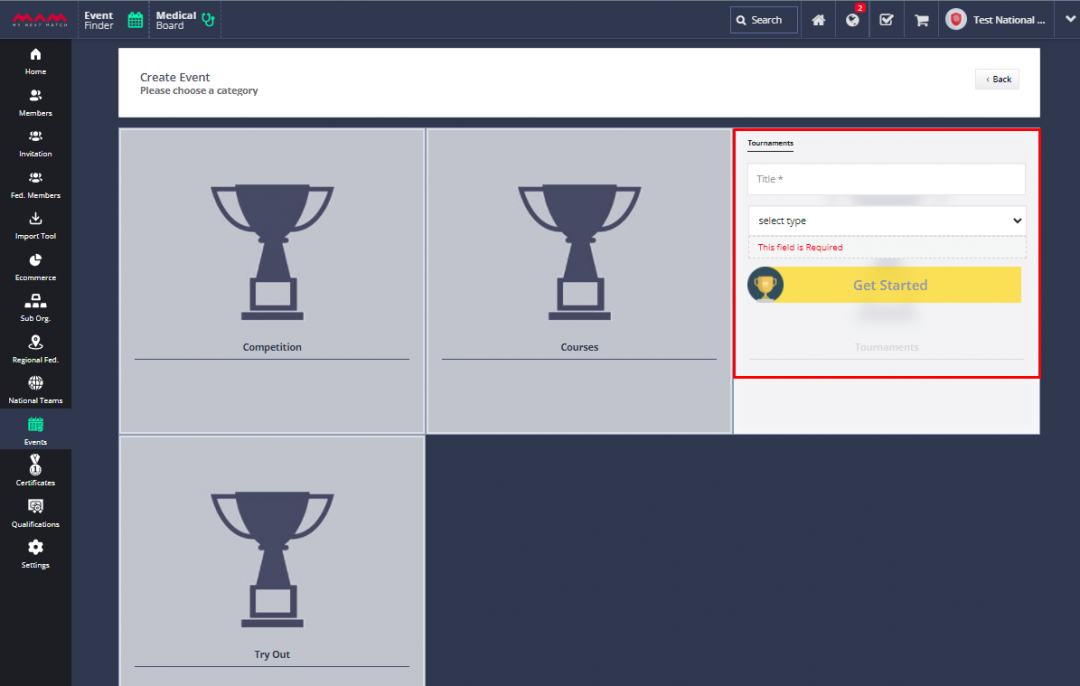 Tournament setup consists of 6 sections: Information, Venues, Rules, Stages, Pre Schedule, Fees & Tickets.
6. The information section includes general information about the event such as a description, start-end date, location and contact information. Please fill in all the necessary fields and click Next.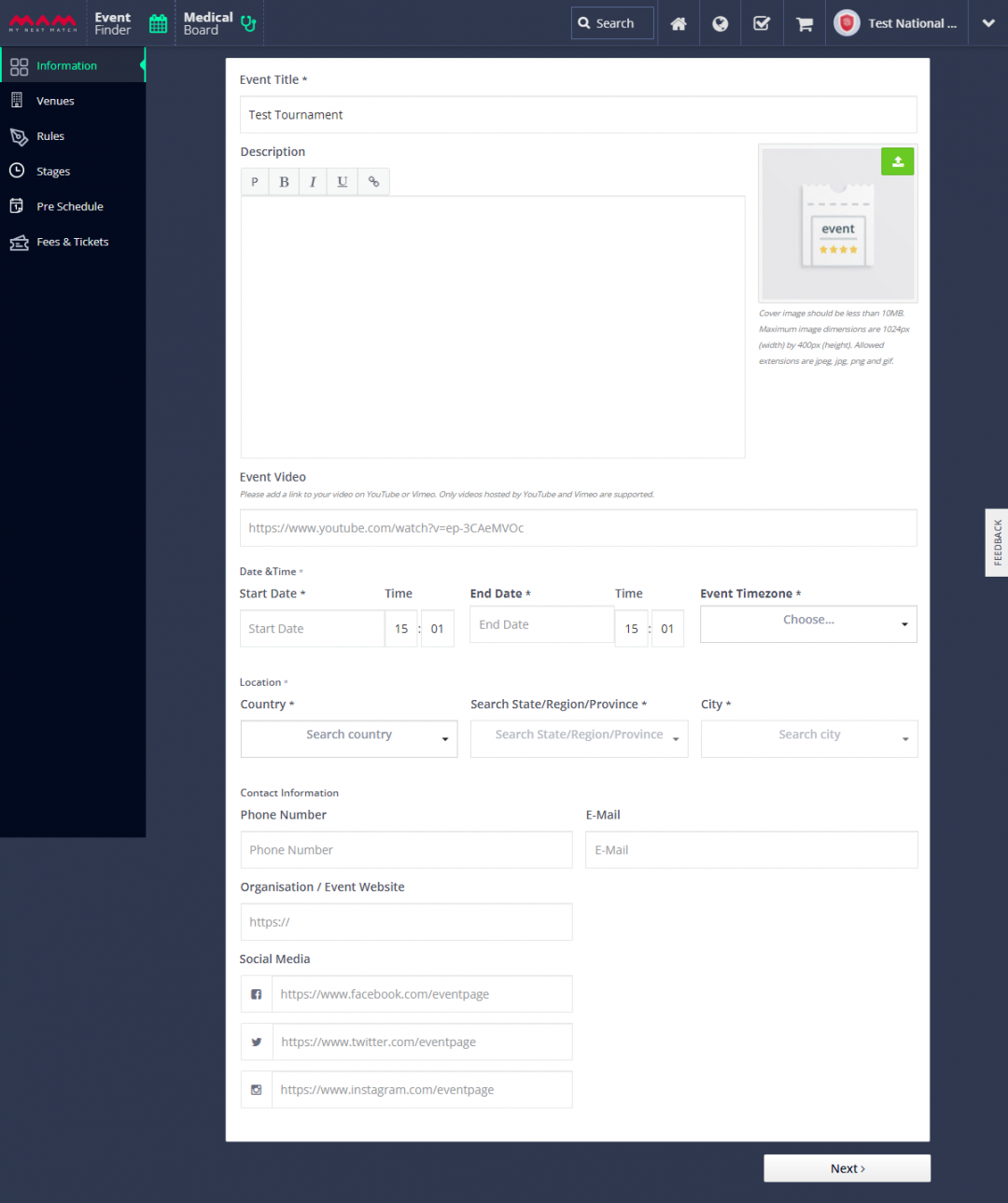 7. The venue section includes location and venue details. Please fill in all the necessary fields, save all venues and click Next.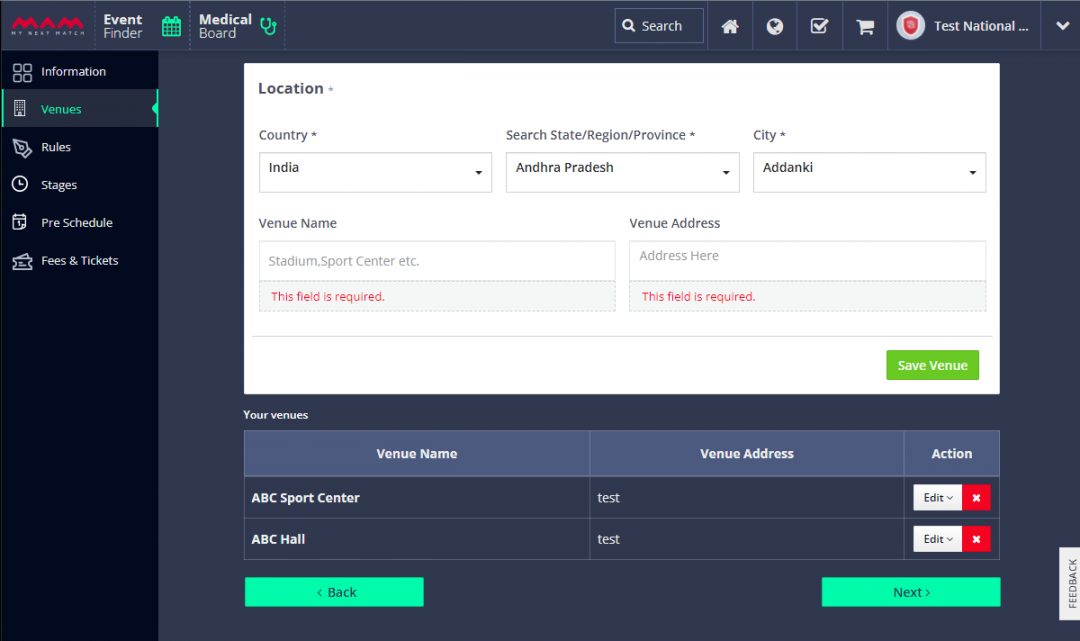 8. The rules section includes age, participants, ranking, medal distribution and multiple division settings. In this section, the divisions/categories of the tournament are selected and necessary documents are uploaded. Please fill in all the necessary fields and click Next.
If you check the Accept Multiple Division, athletes can apply to more than one division.
If you check the Distribute Medals Automatically, medals will be distributed automatically based on match results. If you don't check it, you need to distribute medals on bracket pages manually.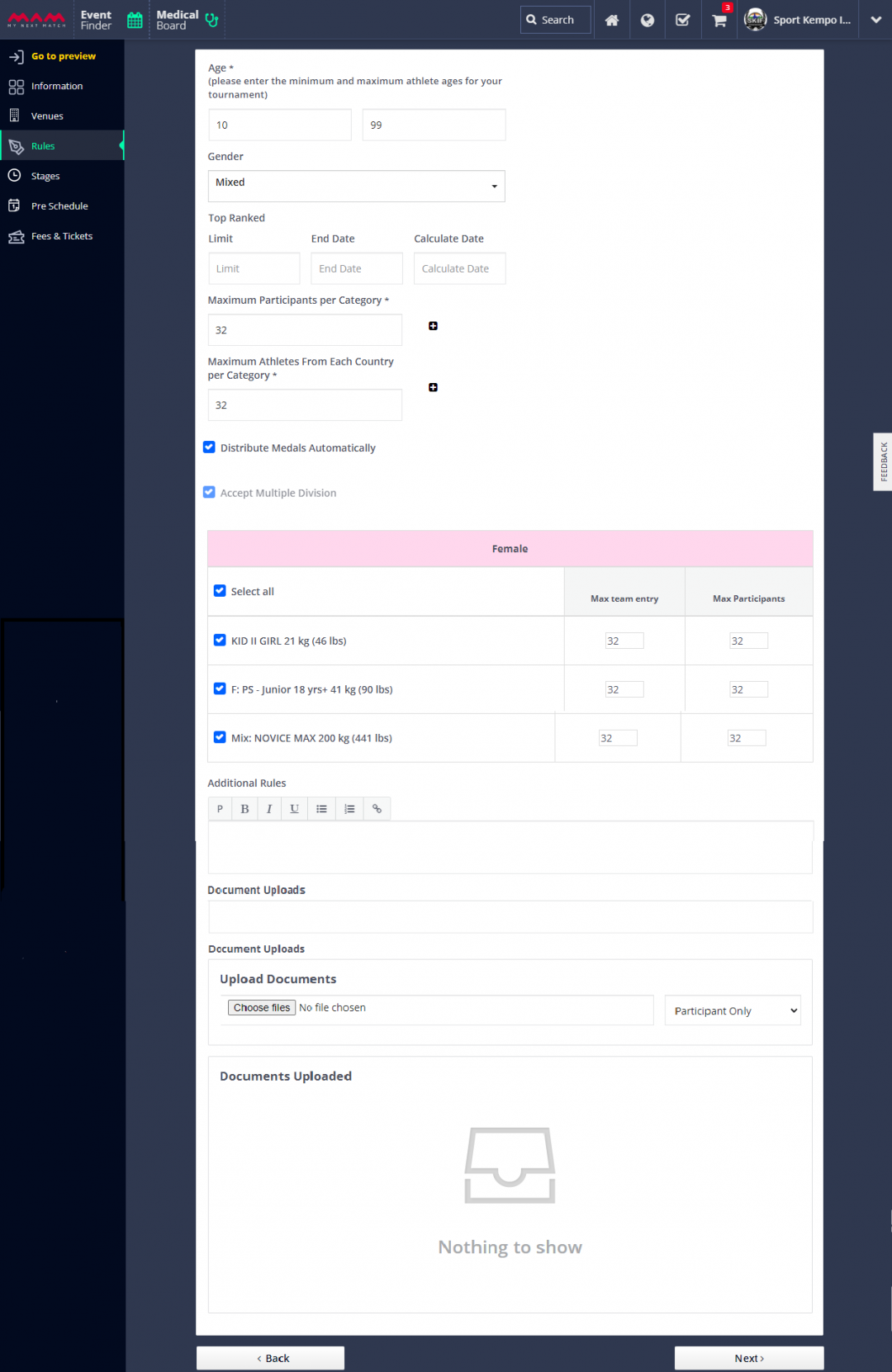 9. Edit the name of rounds and click Save to continue.

10. In this section, a tournament program is prepared with some events: Session, Check-In, Non-Competitive.
Session is for match per area, match length, breaks and area planning.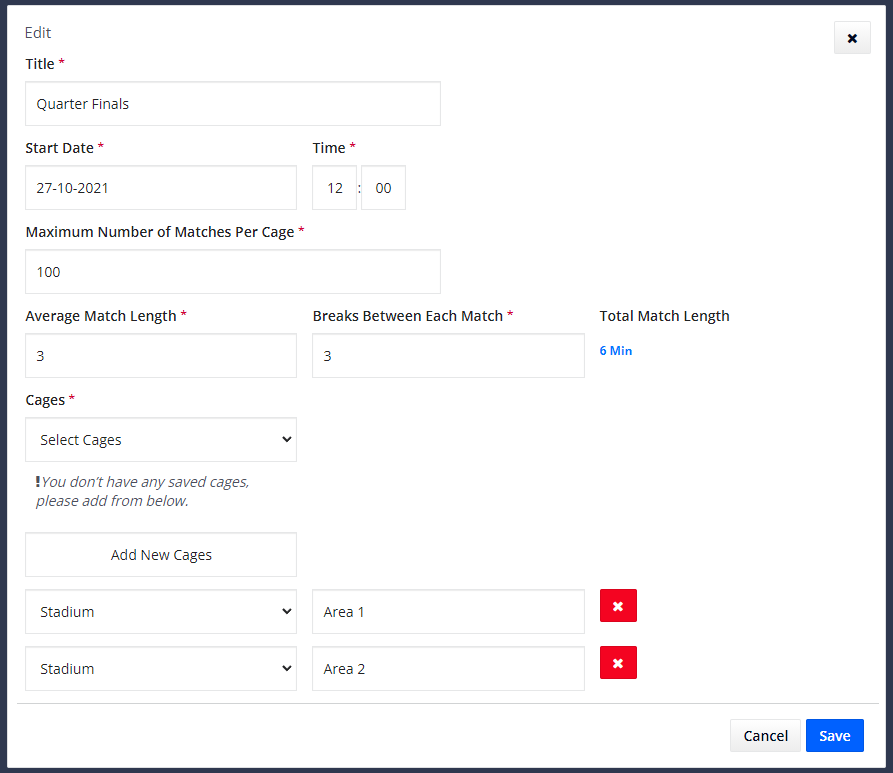 Check-in is for registration control before the tournament, weight check and medical examination.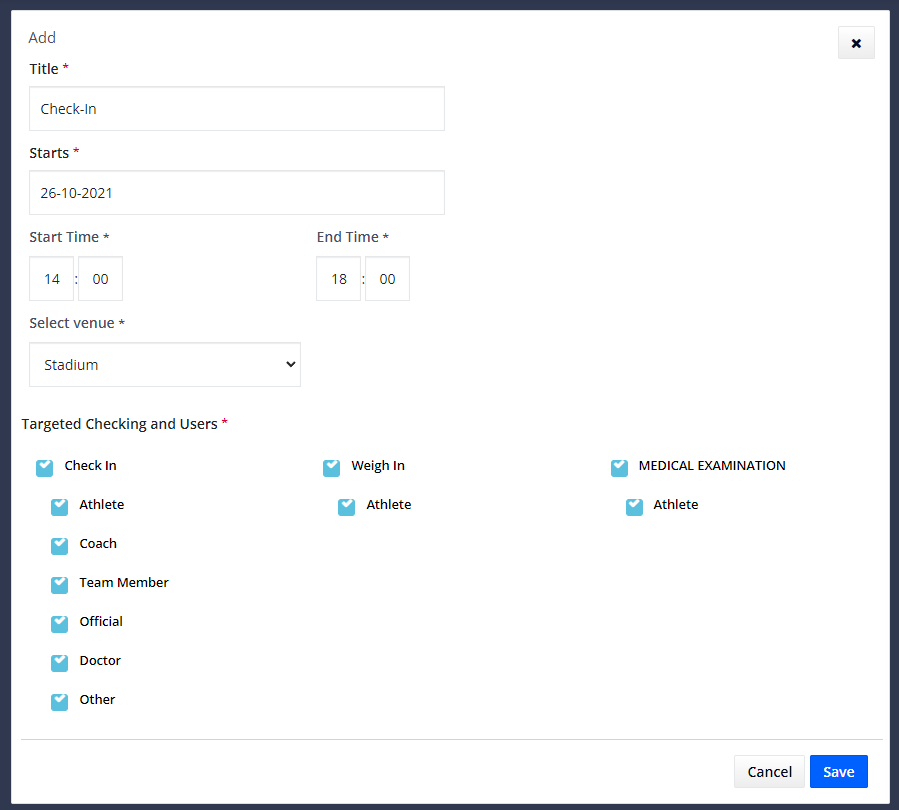 Non-Competitive is for other events in the tournament.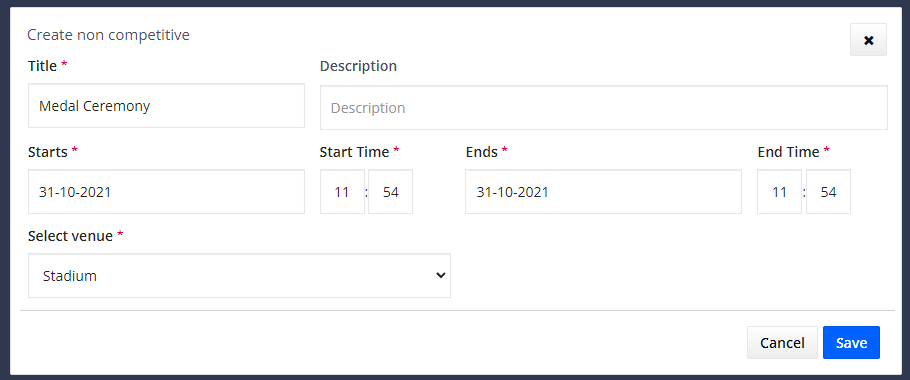 11. Final section is the tournament application fee & spectator tickets. Click the default fee to set the application fees.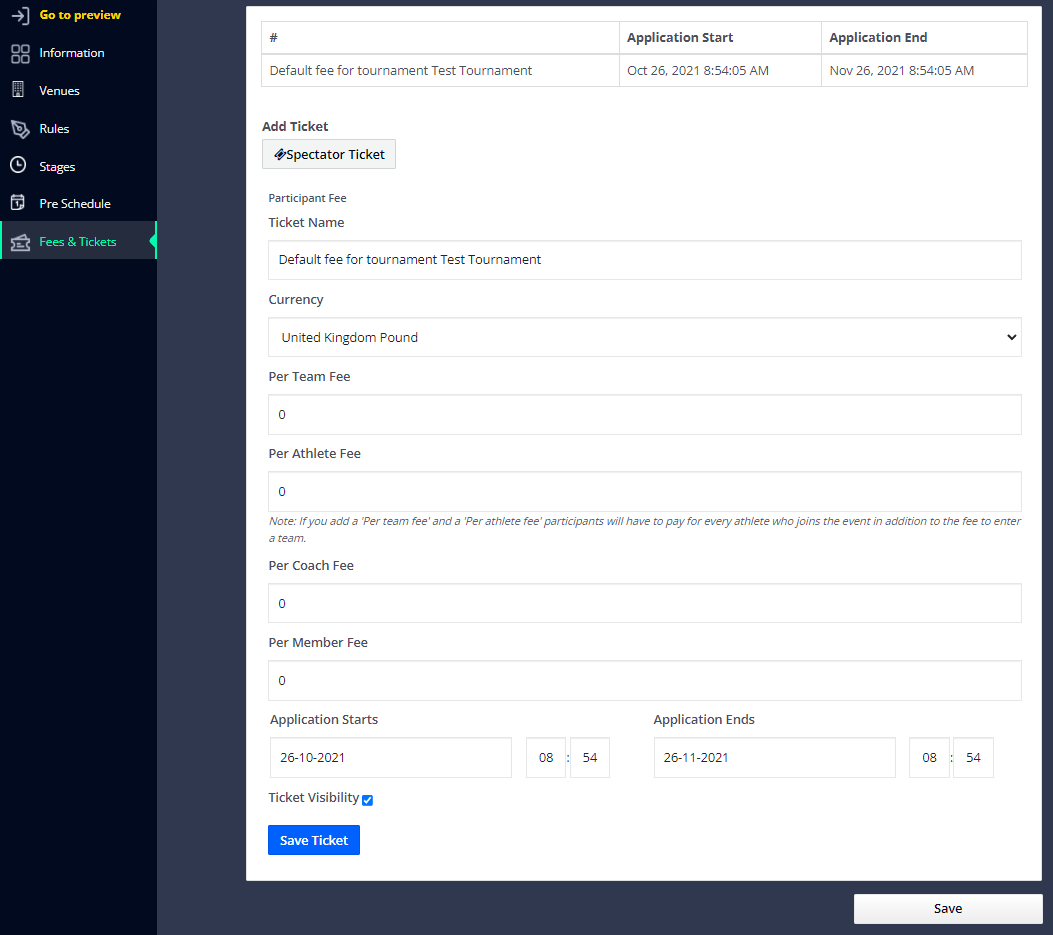 Also, you can add external tickets for spectators. Enter details and Save Ticket.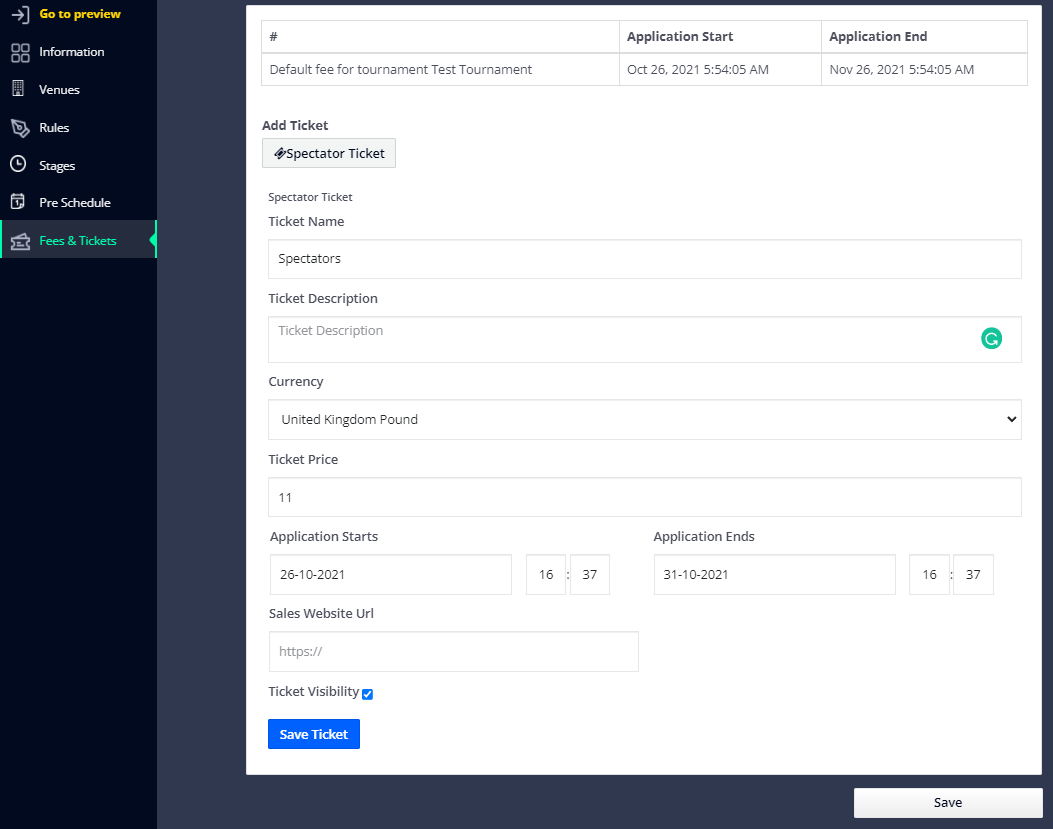 11. After all sessions are saved, a preview page will be opened and click Publish to open registration.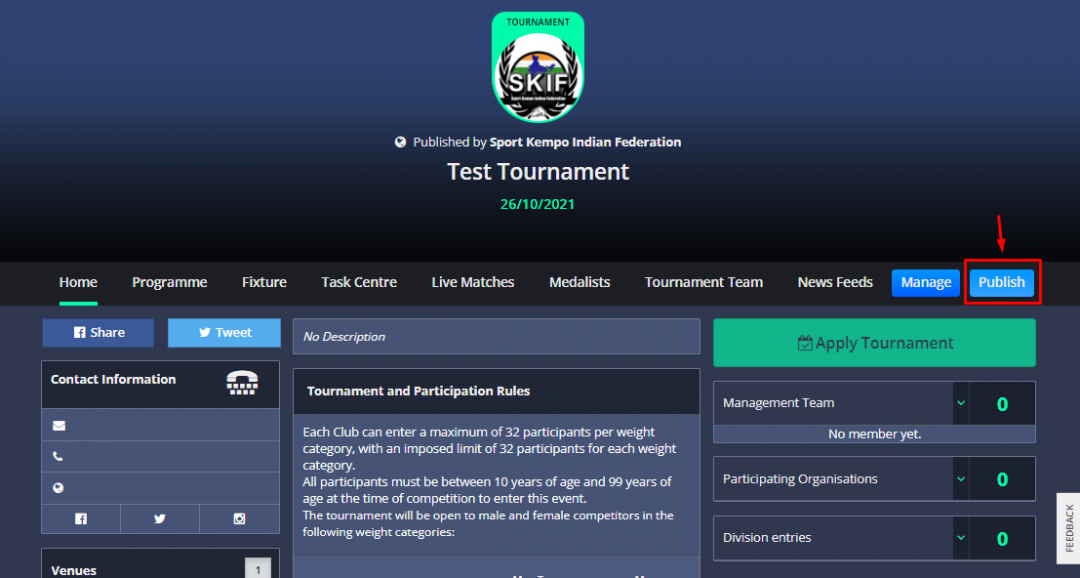 All done!

It's your turn. Open the event finder and apply for upcoming tournaments.