Instructions
1. Go to mynextmatch.com and provide your login details to continue.
2. While in the Lobby, click on My Organisations.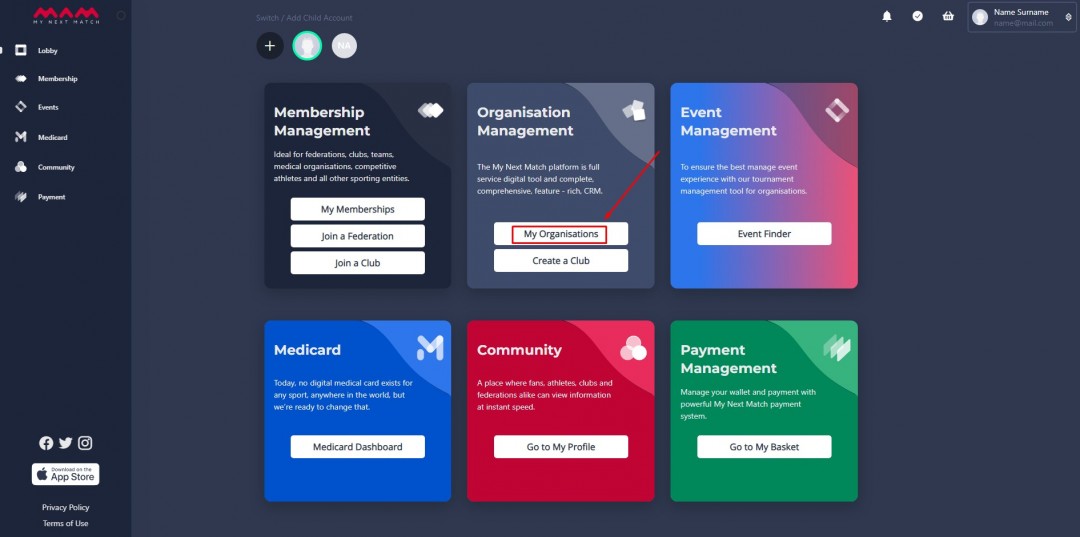 3. Click on the Dashboard of the organisation where you are an admin.

4. Click Members and then Pending Applications.

5. You will view a list of pending applications. You can view details and accept or decline it.

You can also view Application Documents that declared on application and the candidate detail via (i). Also you can Send Back application due to missing details.
Reminder
As a federation, you can also activate automatic approval for affliation applications from federation settings.