Sign-up for MyNextMatch is very easy. You only need to go through some basic steps, providing some basic information to create your profile, and then you are good to go!
Instructions
For signing up to MyNextMatch, you just need to follow these steps:
1. Go to www.mynextmatch.com and on the main page click on the "Sign In" button.
2. On the sign-in page, click the "Register as a New User" button.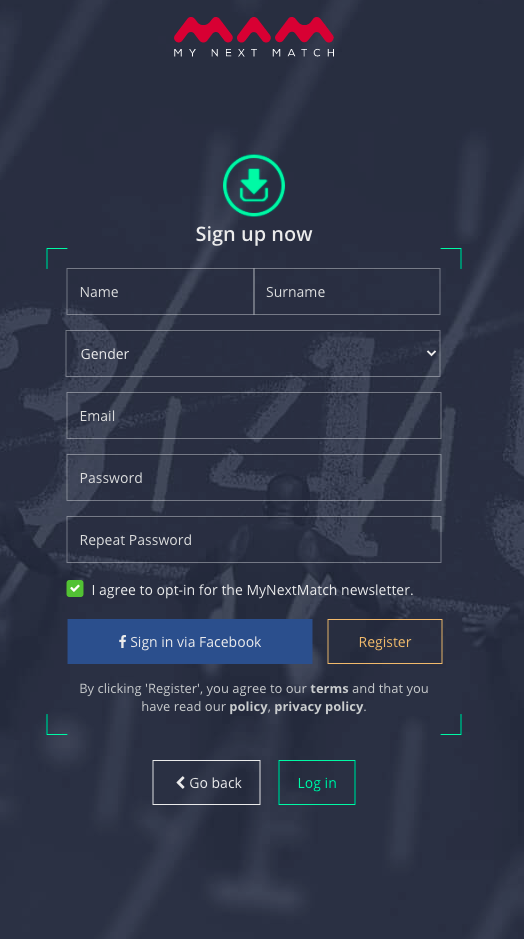 3. Fill out the basic details and click "Register"
4. Confirm your email address by clicking "Confirm Your Account".
5. Go to the login page and enter your email address and the password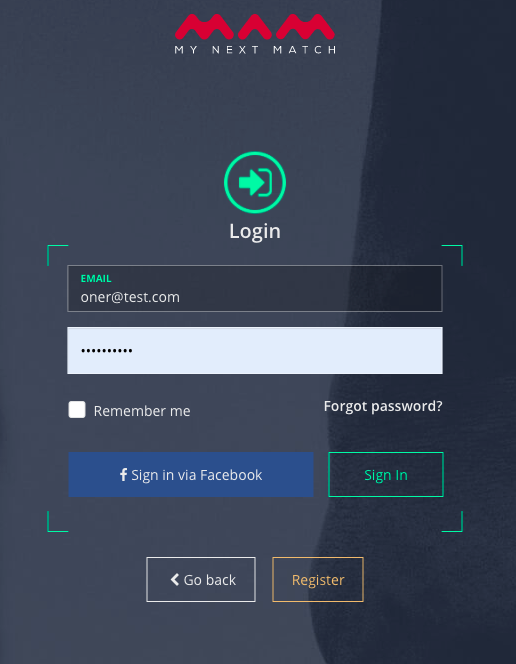 6. Add your DOB, Country, City and choose the sports you are interested in from the list, and click "Save and Go to Lobby".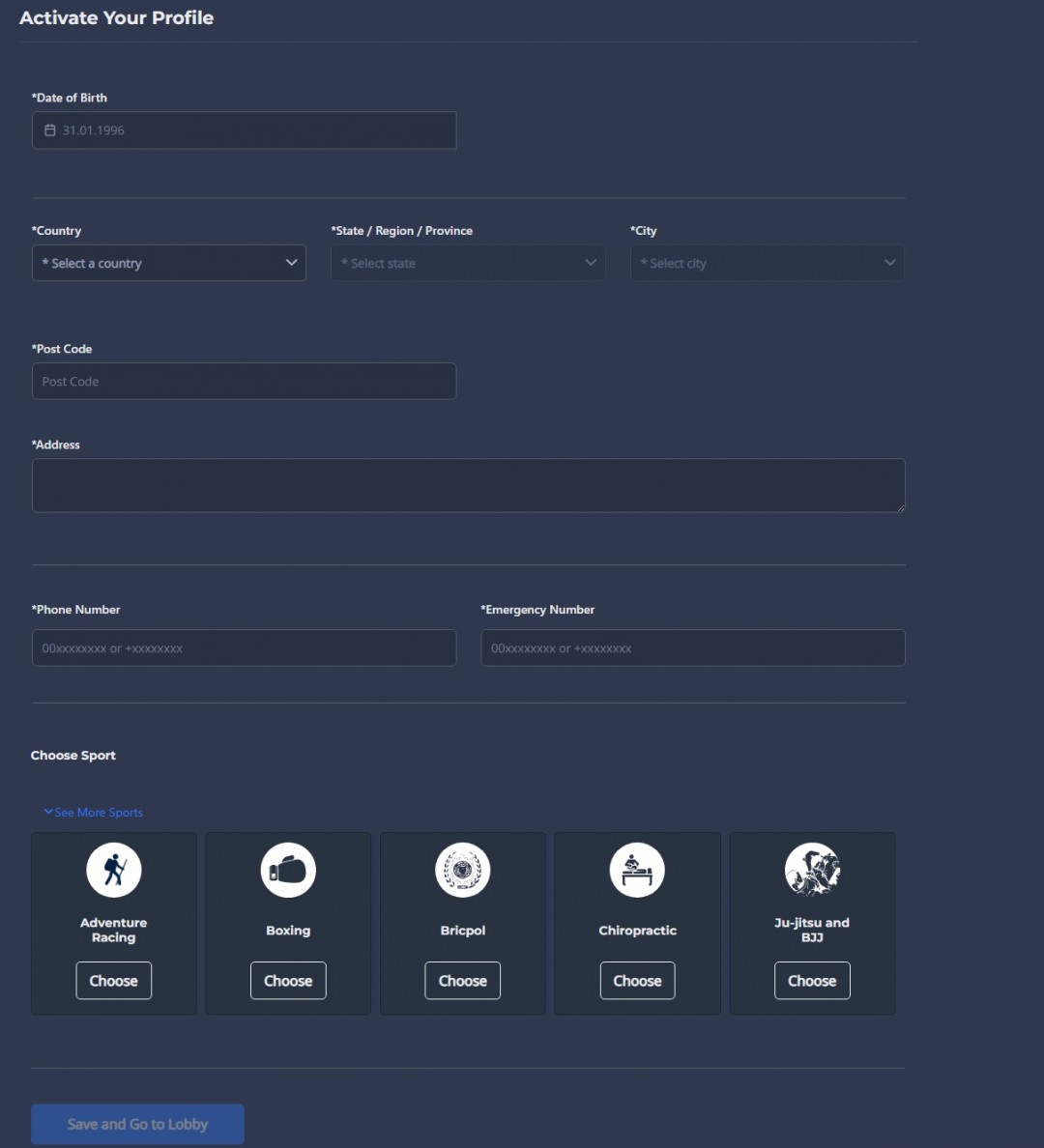 That's it, you are done! You know signed up for the My Next Match.