Importing athletes and clubs to your federation on My Next Match is very easy. You only need to go through some basic steps, providing some basic information to create your profiles.
Instructions
1. First of all, go to mynextmatch.com and provide your login details to continue.
2. While in the Lobby, click on My Organisations and then click on the Dashboard of the federation in which you are an admin.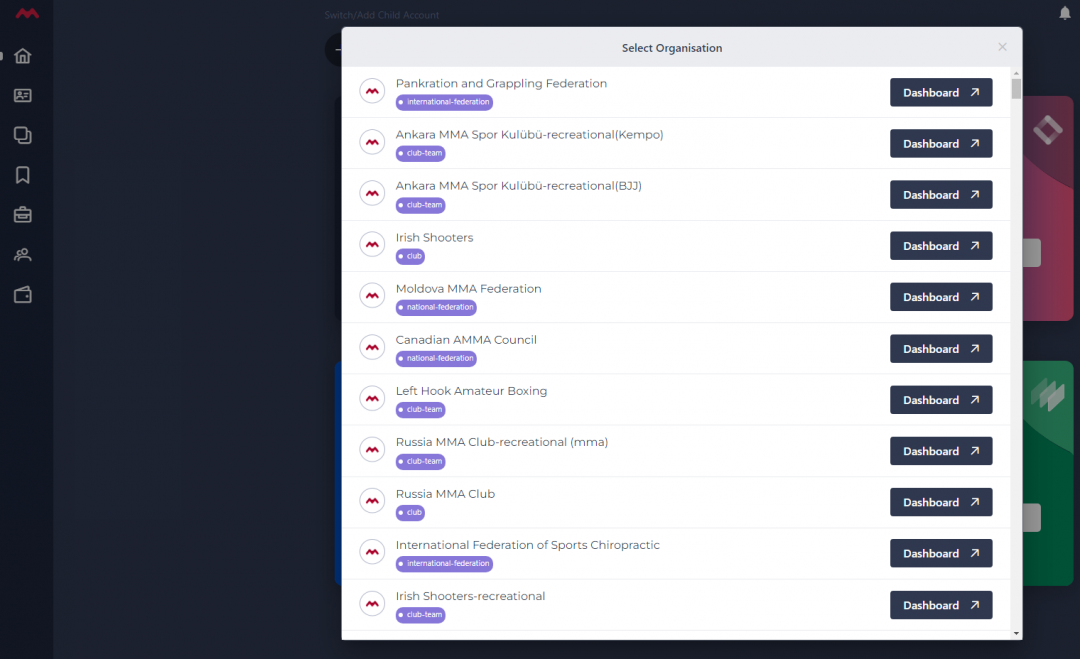 3. Click Import Tool, then select what you will import: athletes or clubs.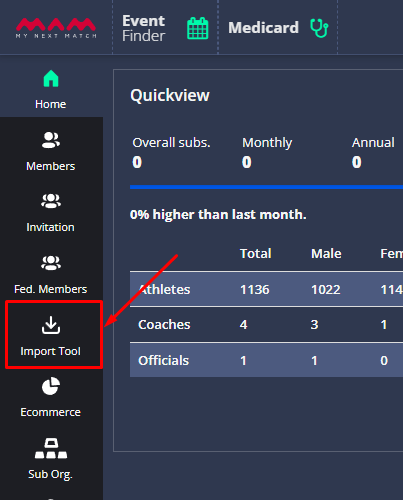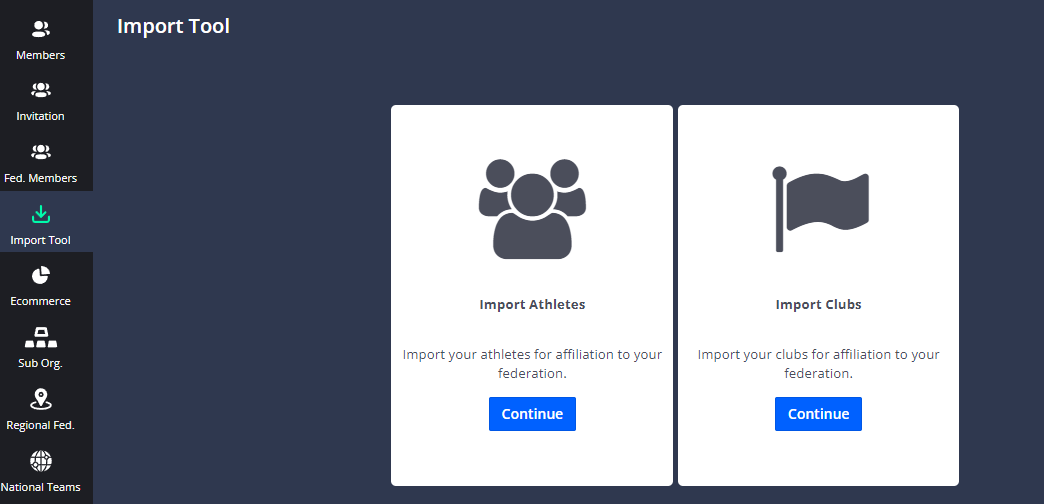 4. First, you need to download the import template (a) and fill in the necessary fields.
Note: The template is generated for your federations; therefore you cannot use another document for this process.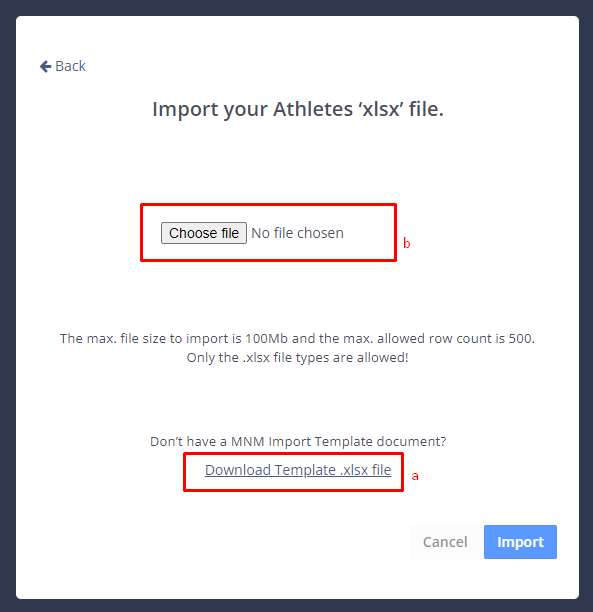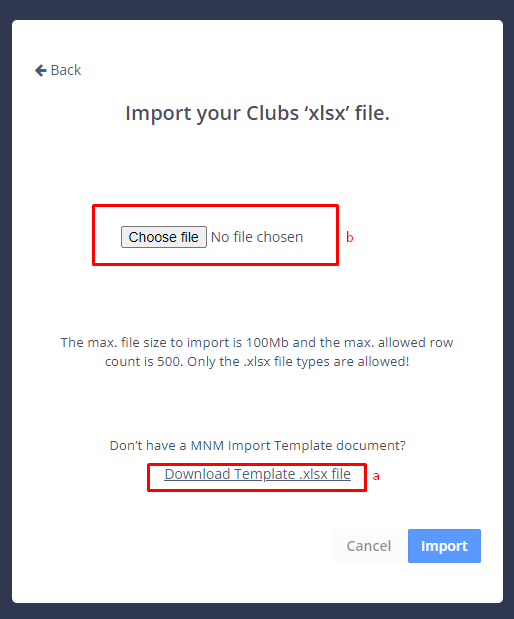 5. Then click Choose file to upload it (b) and then Import to start the transaction.
6. Decide which party will pay the MNM management fee: the federation or the athletes with affiliation.

7. Import process is started. It takes time, so you can continue working something else. We will send you a notification once it's finished so that you can view the import process report.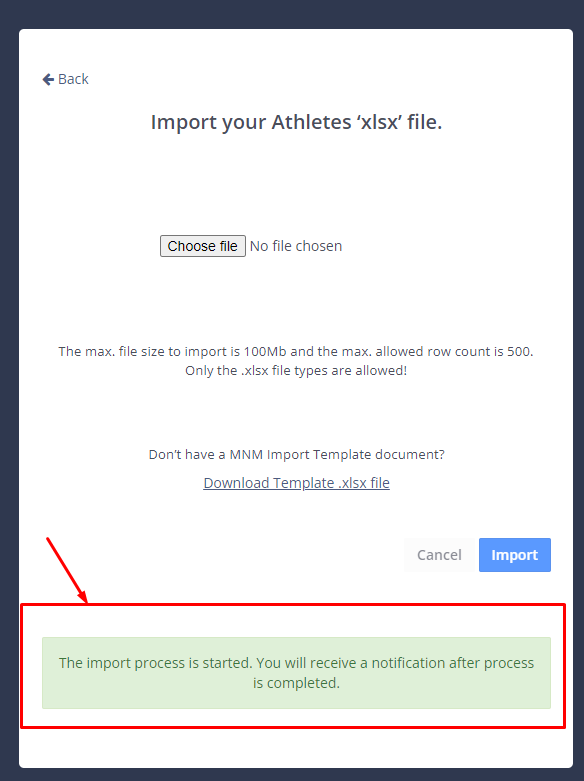 During the process, imported athletes/club admins will receive an invitation and a confirmation mail from you.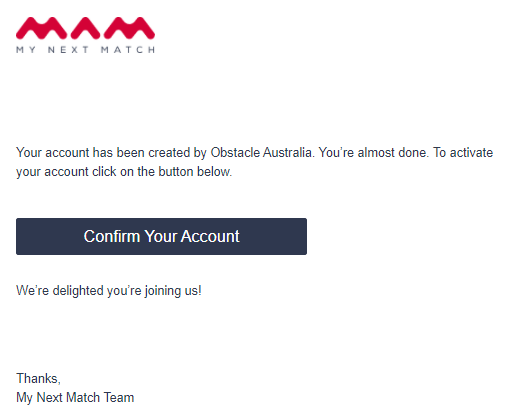 8. Click the notification and open the import report.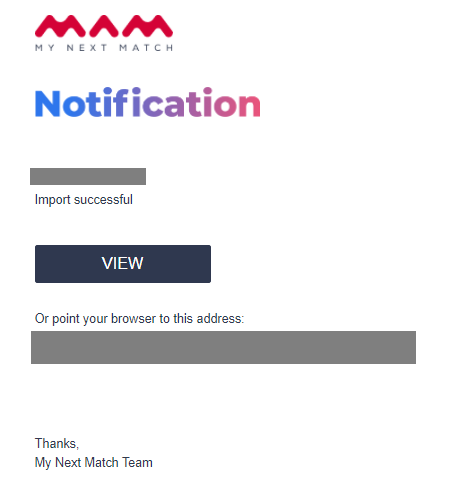 9. Review the successful and failed imports in detail. Then click Continue if you have chosen yourself as the paying party in step 6 and complete the payment transaction.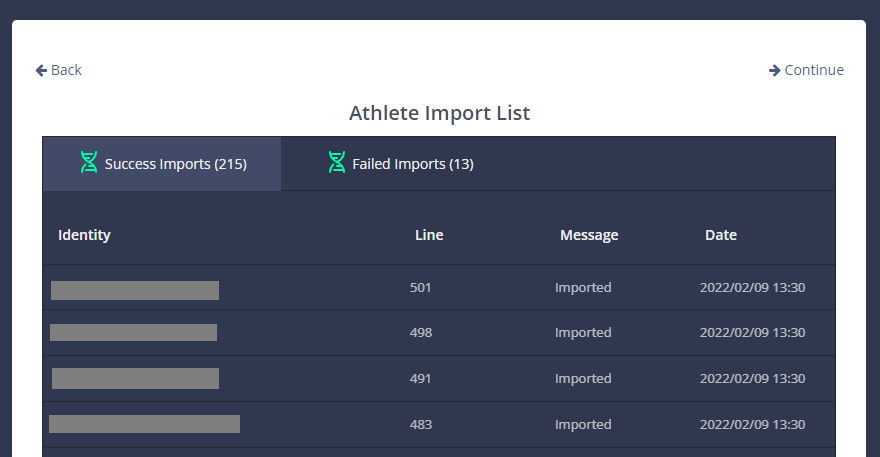 That's all. You can view the new athletes under Members > Athletes / Clubs.