This function can be used for first and renewing affiliation applications.
Instructions
1. While viewing the Lobby page, click on Join a Federation button.
Note: If you want to apply for one of the child accounts, firstly, you need to switch the child profile from the left top user's lists.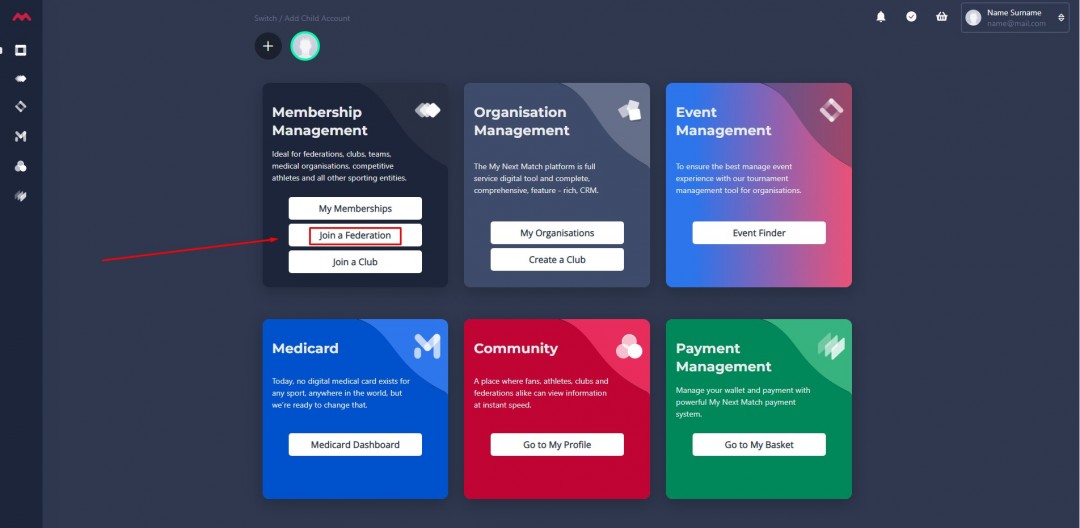 2. On the new screen, select a sport first.

3. Select the country, the federation, the role you want to assume, and the affiliation product that the federation has for that role, and then select your club.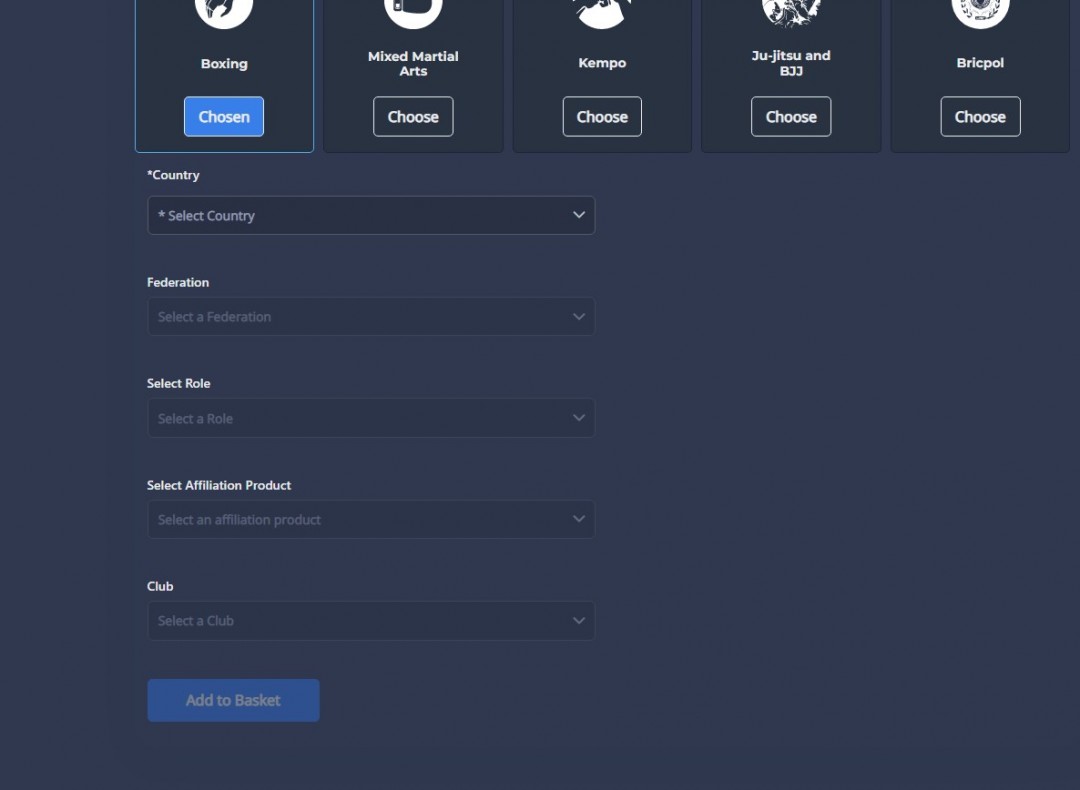 4. Once you're done, click Add to Basket, and you will be redirected to the payment screen for checkout.
5. Once you've made the payment, an application will be sent to the federation. As soon as they approve it, the procedure will be completed.
Check the My Memberships page to track the application status.