My Next Match offers child account management for underage athletes. As a parent/guardian, you can create underage accounts and manage them. In this article, the steps to follow are explained.
Instructions
1. Go to mynextmatch.com and provide your login details to continue.
2. While on the Lobby, on the top part, click on the plus icon just below Switch/Add Child Account.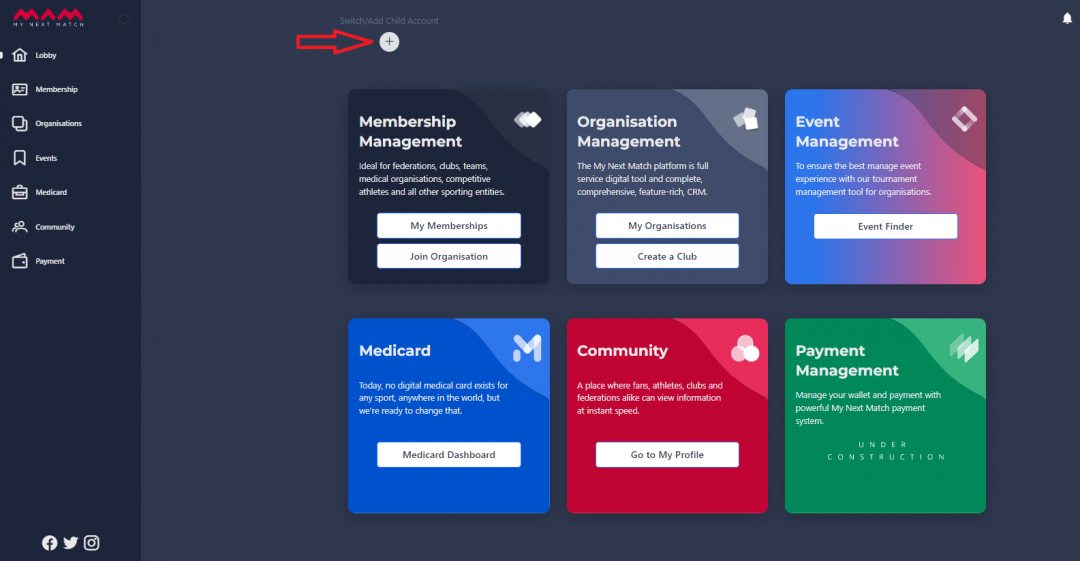 3. Fill out the form, select a sport, check I accept the terms and take full responsibility of the account and click Create Account.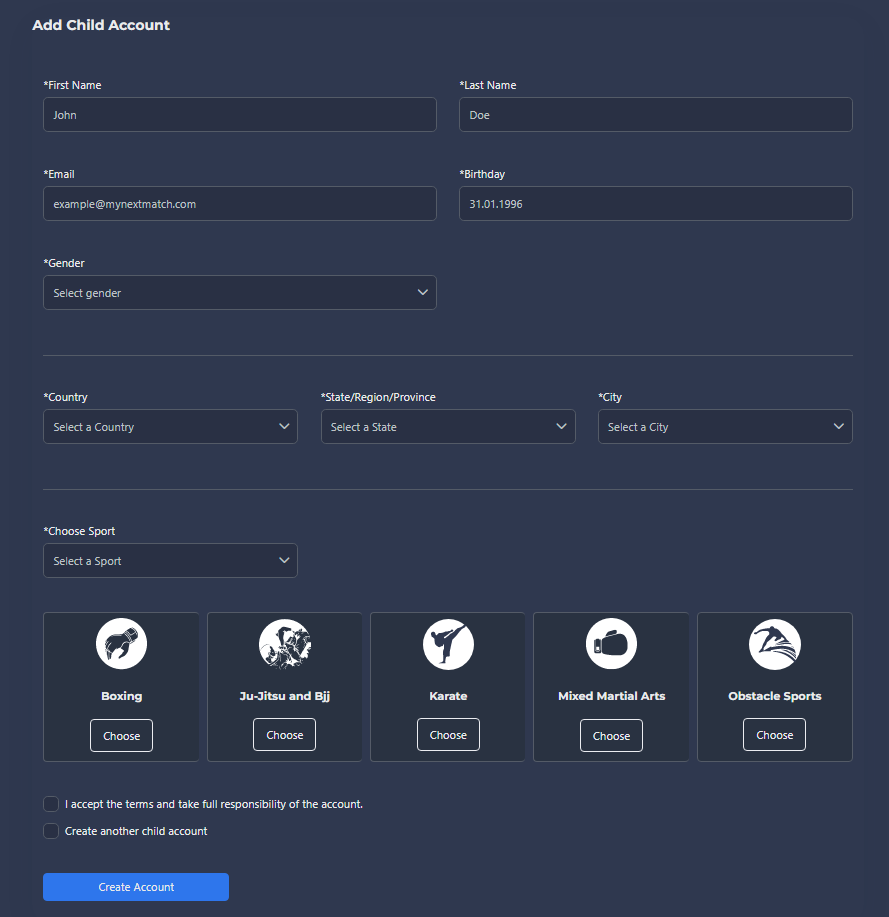 4. Once created, you will see your child accounts in the Lobby, on top of the screen. To manage any one of the child profiles, simply click on their icon.
All the operations that can be done with a regular account, except for operations that have age limitations, can also be done with a child account.