As an organisation admin, you can create Scanners for your organisation to manage check-ins.
Create Scanner
1. First of all, switch your organisation profile form My Organisations menu.

2. Click Management and then Manage Events.

3. Then click on the Create Scanner Button.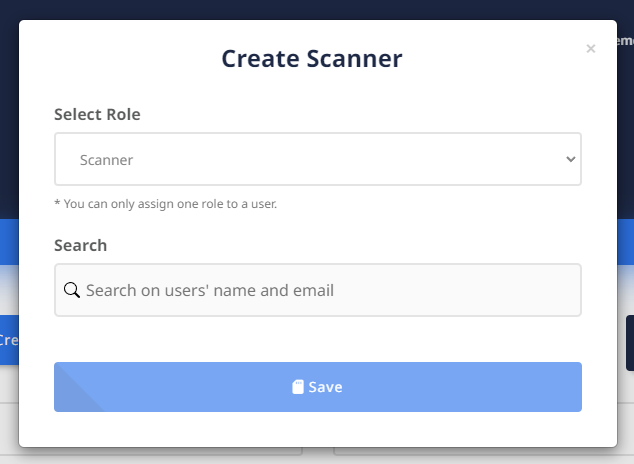 4. Search the scanner name. View results, select one and click Save to assign the scanner role to the user.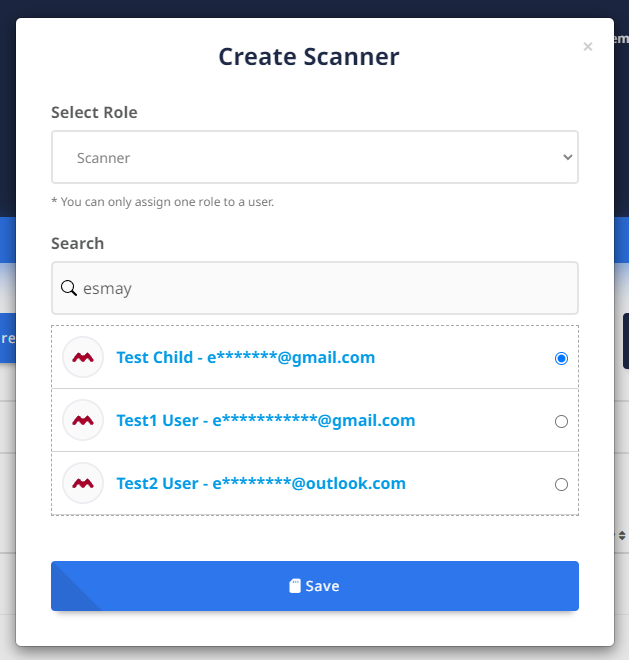 5. As an organisation admin, you can manage your scanners from Manage Scanner page under the Management menu.

Assigning a Scanner to an event
1. Open Manage Events page.

2. Click Add Scanner.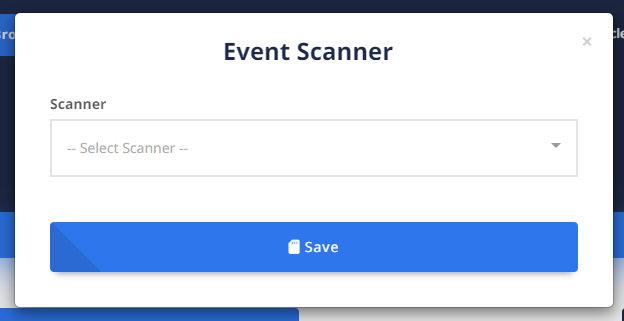 3. Select one of the users with the scanner role and click Save.
Scanning & Viewing bookings as Scanner
1. Users with the scanner role view a different menu which includes a Scan Ticket button once they're logged in.
2. Scanners can only scan the tickets for the events which they're assigned to.
View also Scan & Check-in Process.