Manage Earning page is to track your commission expenses and earnings month by month and transfer your earnings.
In MNM, you can connect your stripe account to receive the payment directly to your stripe. If you have no stripe account, don't worry! Define your bank account to your organisation profile and the system admin will transfer the total earnings after each event and update the transfer status. (View the Payment Method article)
Instructions
1. First of all, switch your organisation profile form My Organisations menu.

2. Click Management and then Manage Earnings.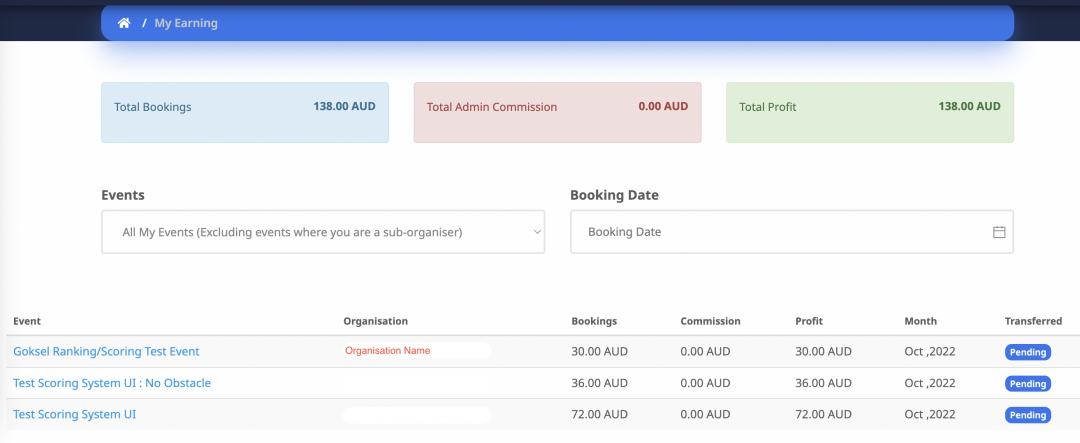 Reminder
If you are the sub-organiser of an event, the default event list does not include the events for which your organisation is the sub-organiser. To view these event details, select the event from the Events list.
Reminder
Bookings and profit total are calculated after deducting refunded amounts.
To view booking payment details, export attendees under Manage Events. This sheet gives full details on the booking total, customer and attendee details, admin fees, booking cancellation status etc.