As a national federation admin, you can define products for the (Athletes, Coaches, Officials, Membership, Clubs) affiliations for yearly or seasonal periods.
Instructions
1. First of all, go to mynextmatch.com and provide your login details to continue.
2. While in the Lobby, click on My Organisations.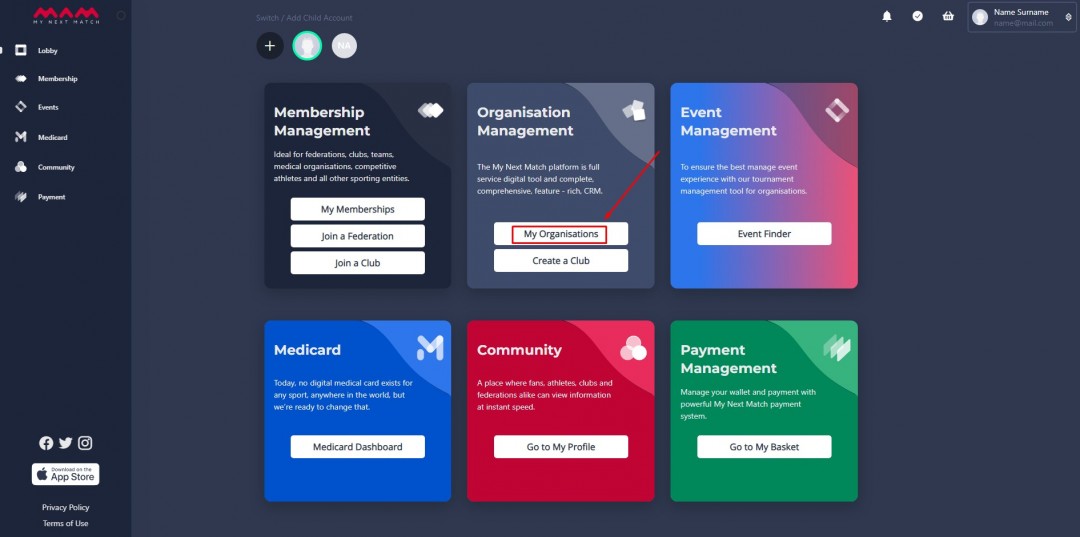 3. Select your federation and Go to the Dashboard of your national federation.
4. Click on Ecommerce from the left side navigation menu.
5. Open the "Products" tab and click the "New Affiliation Form" button.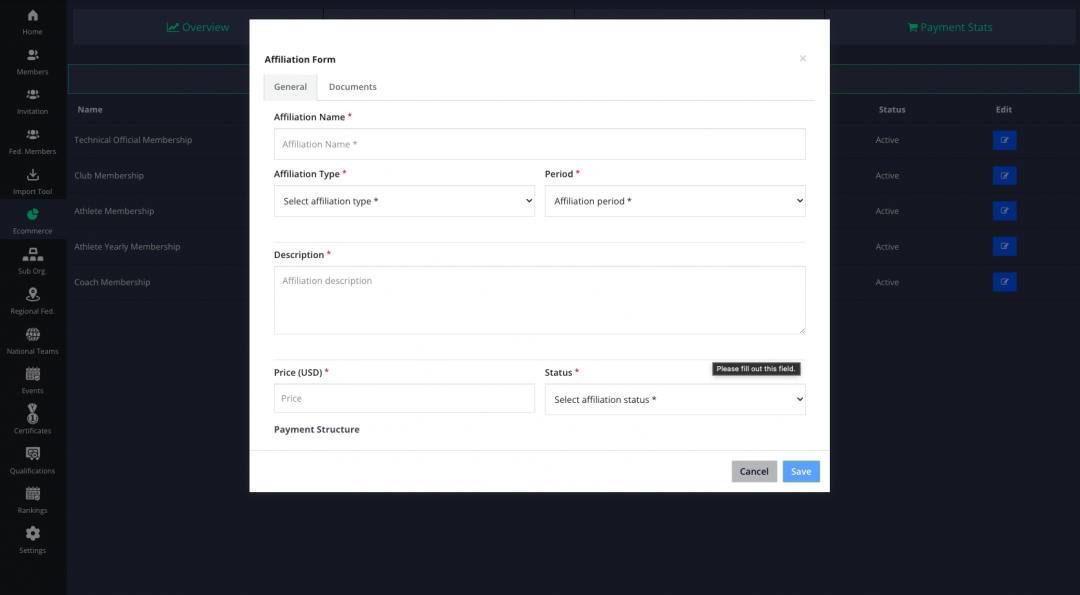 6. Fill Affiliation Name, Select Affiliation Type, Period (seasonal/yearly), select Season Start Date, Season End Date, and write the Description. After that, enter Price and Status (active or inactive).
Below you will see the payment structure.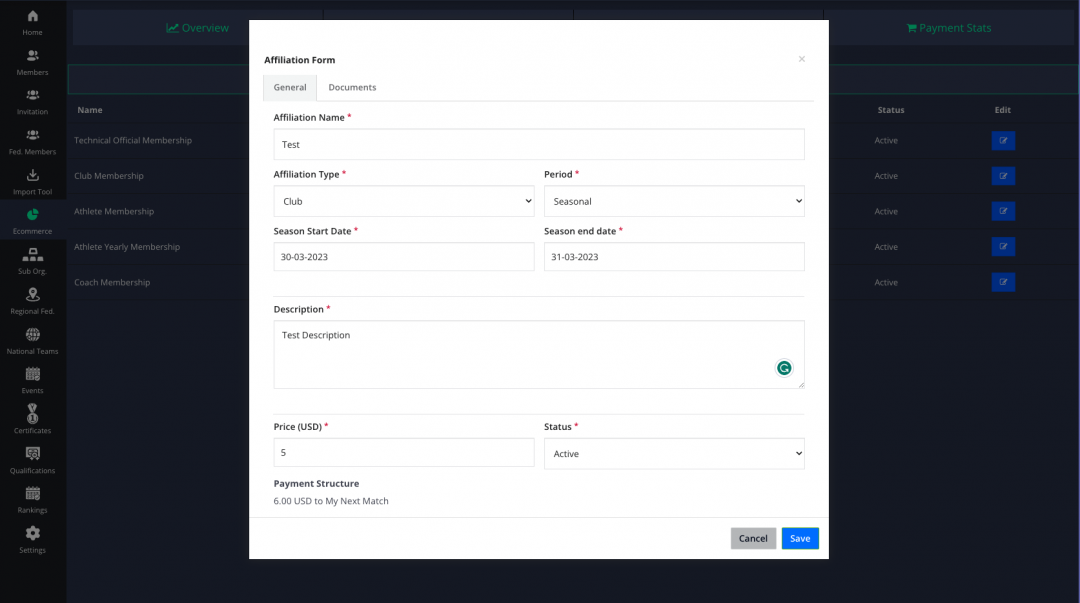 7. If you need documents for affiliation, you can fill it out the form. Enter Document Name, Description, Visibility (public, affiliated clubs only, affiliated athletes only, all affiliated), and Template of Affiliation File.
After the upload template file, click add document and save.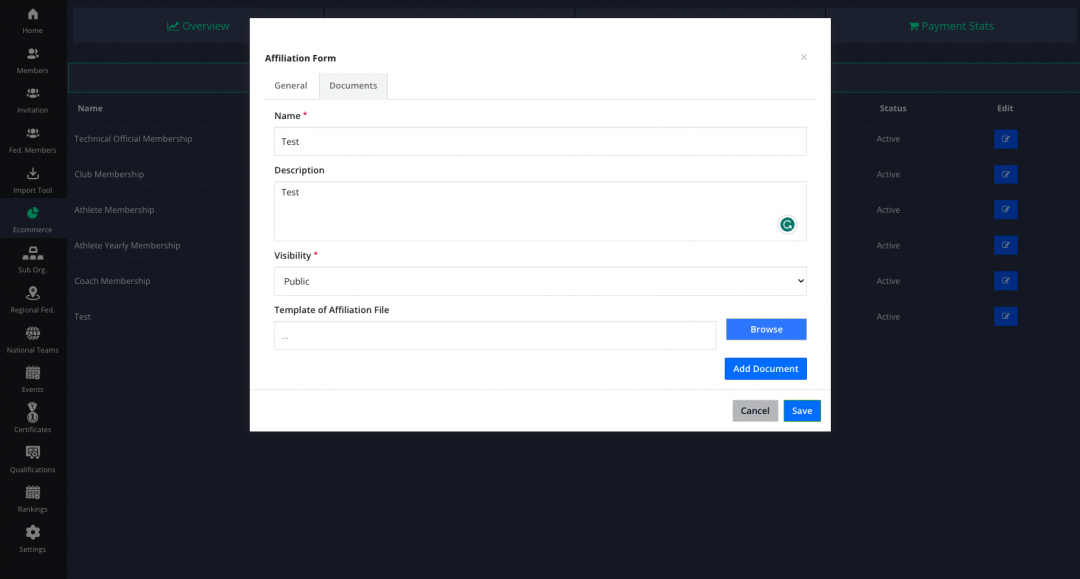 You can use the buttons on the right to view, delete or make changes to the documents.

8. After saving the form, the affiliation product is listed in the table. You can use the edit button on the right to make changes.