As a federation, you can accredit your members with the MNM qualification service. This article will give you steps to create qualifications easily.
Instructions
1. First of all, go to mynextmatch.com and provide your login details to continue.
2a. While in the Lobby, click on My Organisations.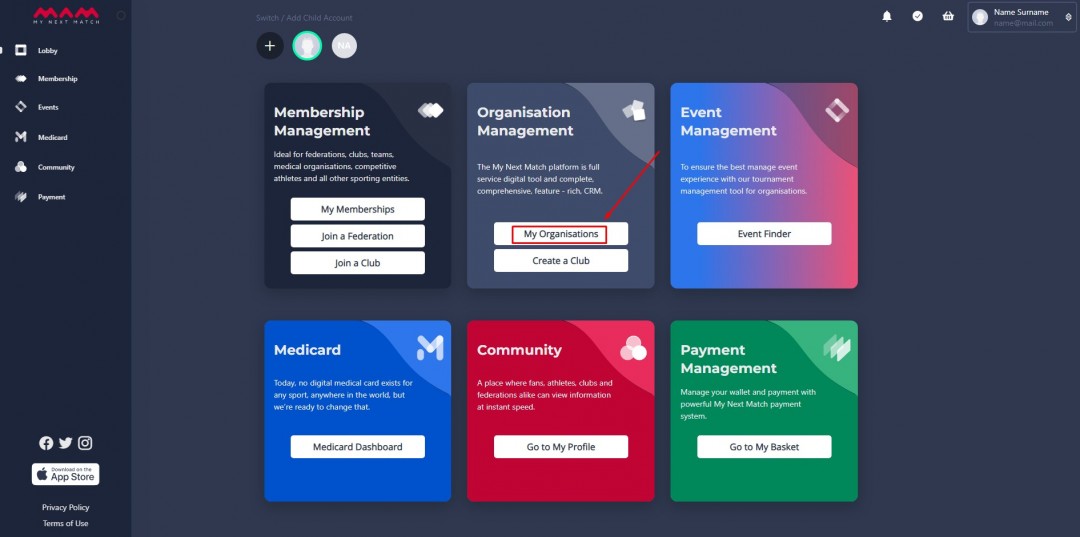 2b. Click on the Dashboard of the organisation where you are an admin.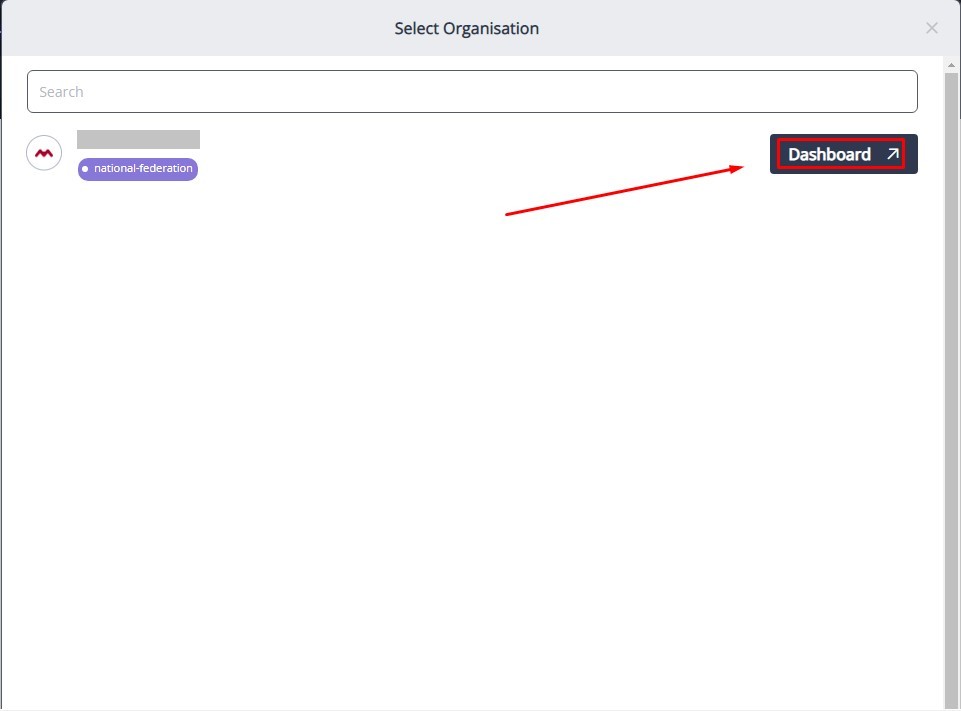 3. Click Certificates.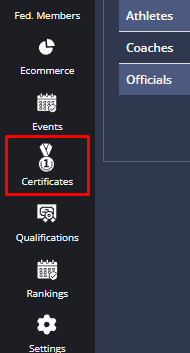 4. On this page, there are two tabs: one is for issuing a certificate, the other is for searching given ones. First, select a qualification level (a) and search for the member (b).

5. Then click "Issue a certificate".

6. Fill in the necessary fields and click yes.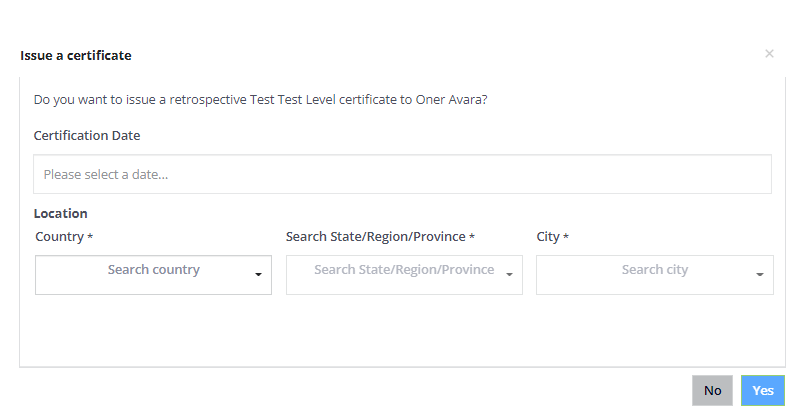 7. You will get a success message.

Additionally, you can view the certificate from the about section on the member's profile.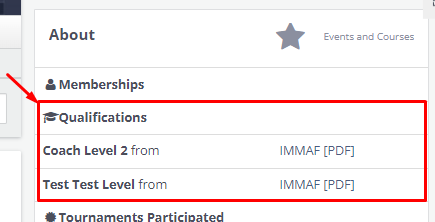 All done! Now, your turn.