As a user, you can view and enter results for all attendees who booked the selected event.
Instructions
1. Open MNM Events and click Browse Events.
2. Find your event and open the event page.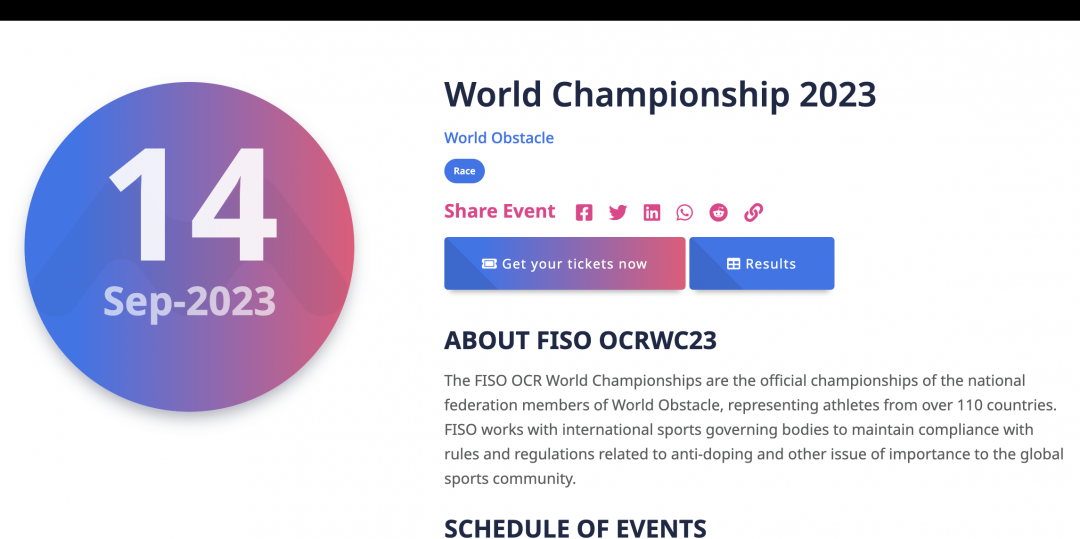 3. Click Results.

4. The results screen will look like this: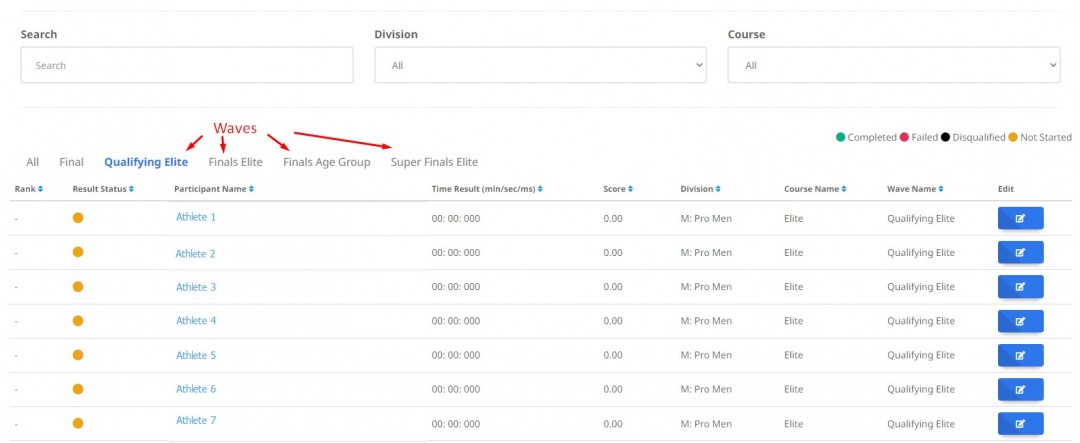 The first two tabs you will see are called "All" which will show the list of all the athletes participating in the event and "Final" which will show the athletes that run in the final tours.
You can monitor results from the event page. Check your event page.