Duplicate existing events to speed up the process of creating a new event, rather than creating it from scratch.
Instructions
1. If you are the organisation admin, switch to your organisation profile. Click on the dropdown menu in the top right. Select the Organisation Admin role and select your organisation to manage.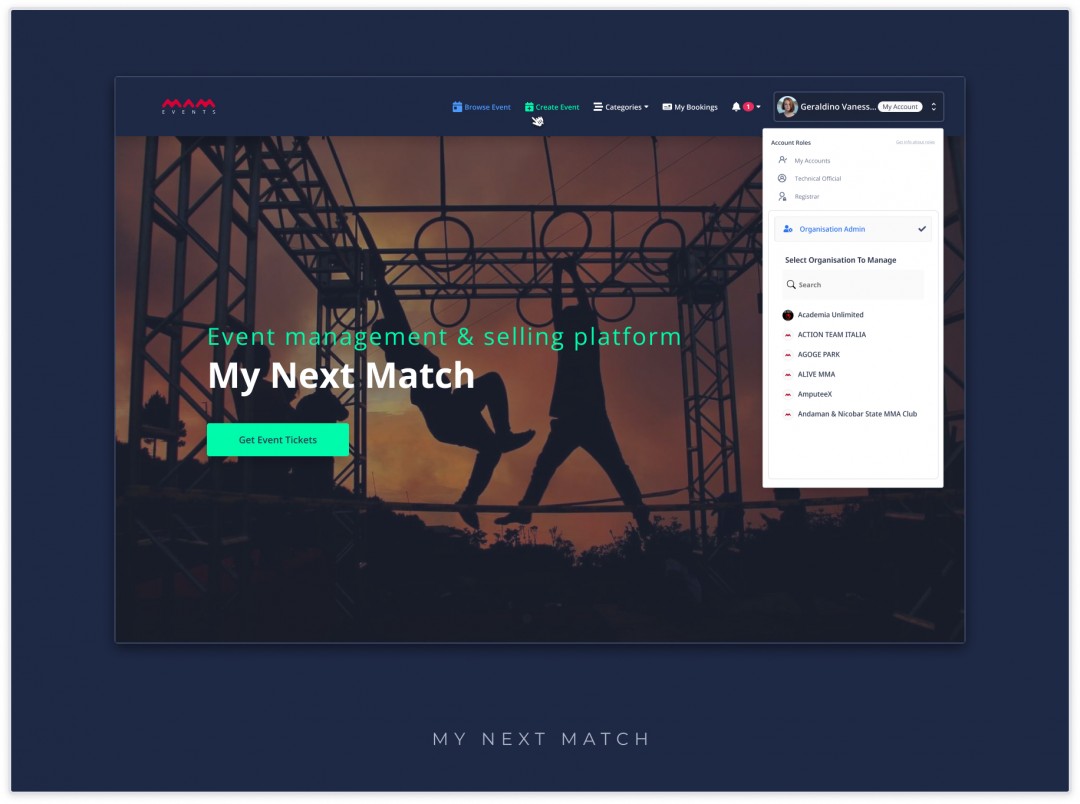 2. Click on Manage Events under the Management dropdown menu.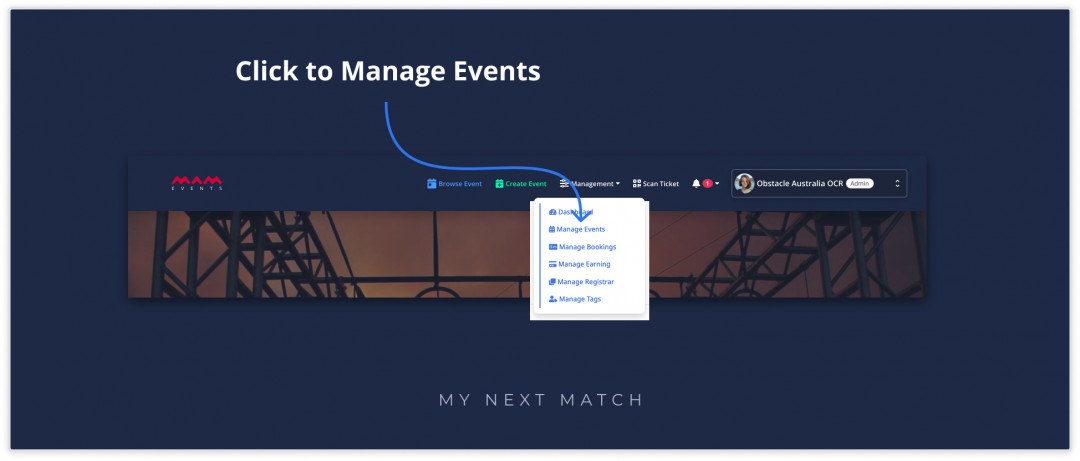 3. On the Manage Events page, you will find the Clone Event in actions. Click on it to clone an event.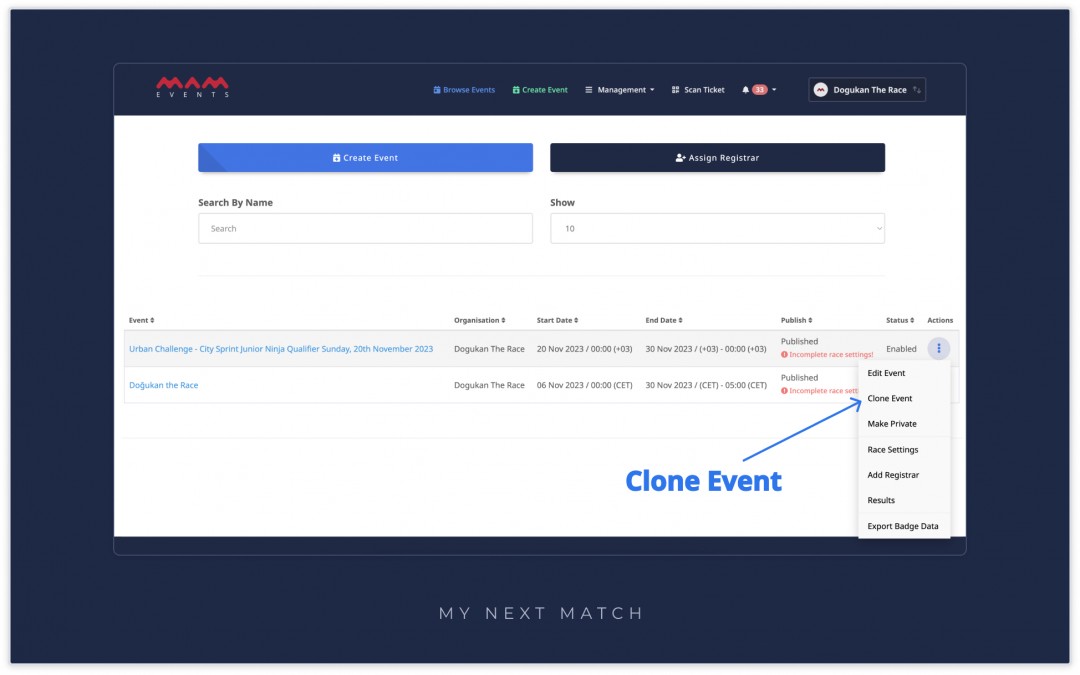 The cloned event will have everything except for tickets. It will be cloned but will remain unpublished so that you can make the necessary changes before publishing it.
Last Update: 20 November 2023