Any type of user can create a club. And creating a club has never been easier!
Instruction
To create a club, a user needs to follow these simple steps:
1. Go to mynextmatch.com and provide your login details to continue.
2. While in the Lobby, click on Create a Club.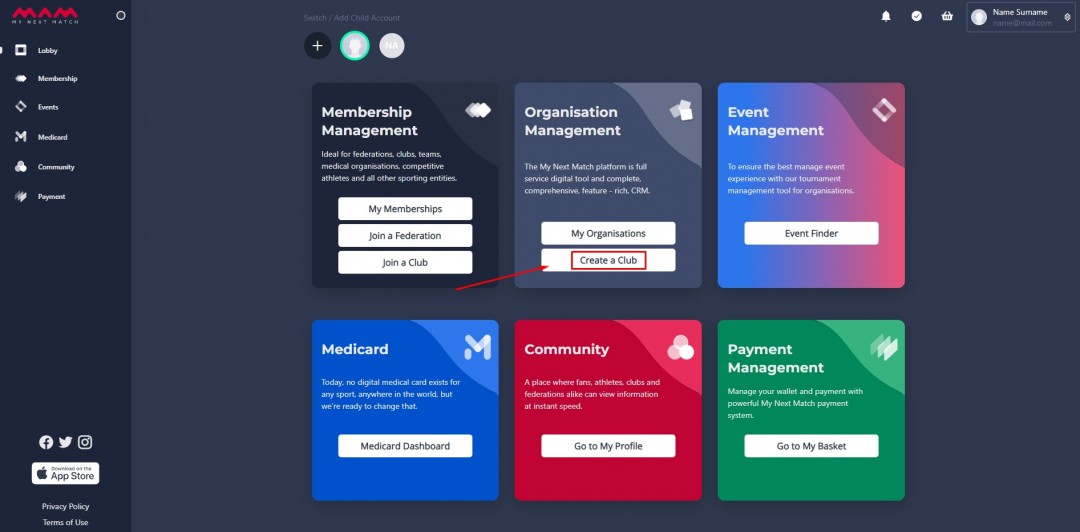 3. First of all, choose your club type.

4. Choose at least one sport.

5. Fill out the form and then click on Create the Club.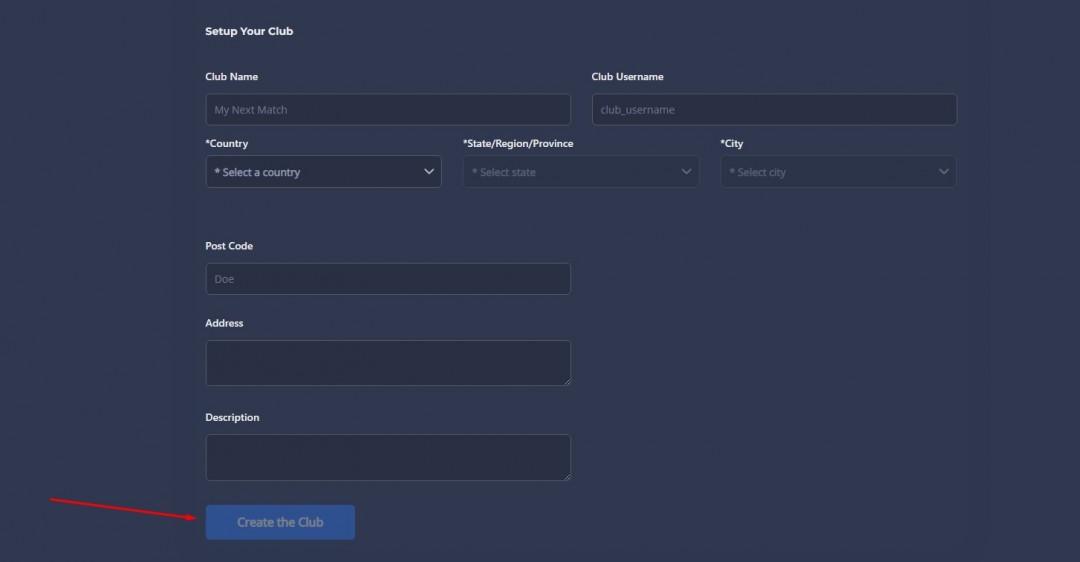 6. Then, you can see your newly created club is active and good to go!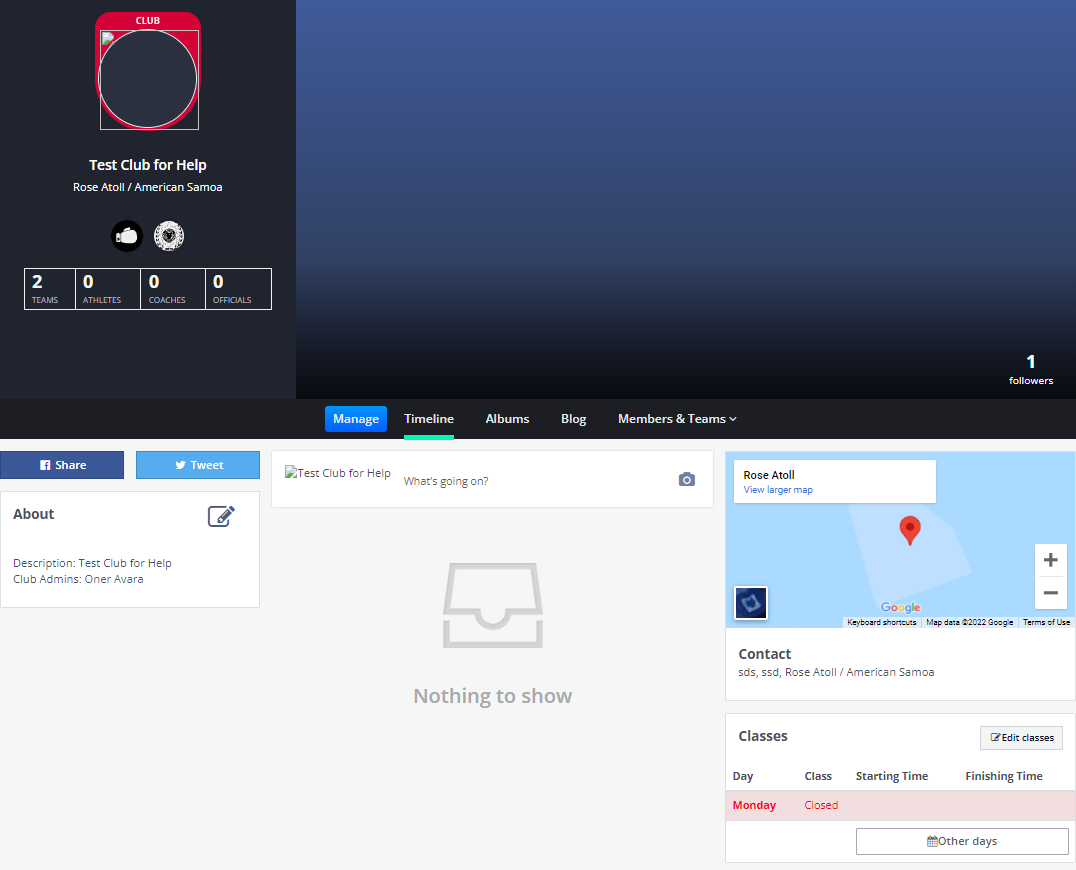 You can switch to the club dashboard by clicking Manage.
You can also reach it from Lobby by clicking on My Organisations.