There are hundreds of organisations in MyNextMatch and clubs are one of them. To join a club, you need to get an approval from one of the club admins. This article shows the steps you will need to follow in order to join a club.
Instruction
1. Go to mynextmatch.com and provide your login details to continue.
2. While in Lobby, click on Join Organisation.
Note: If you want to apply for one of the child accounts, firstly, you need to switch the child profile from the left top user's lists.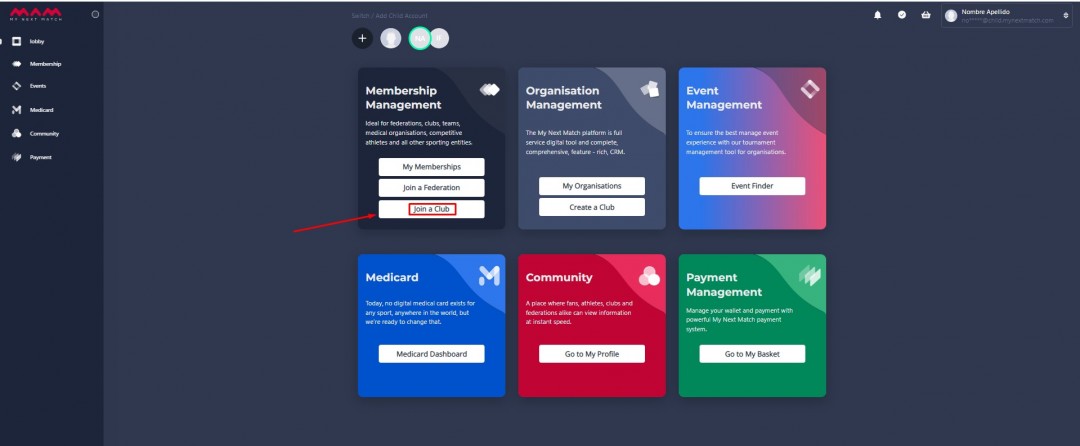 3. In the join club window, you will first need to choose your sport.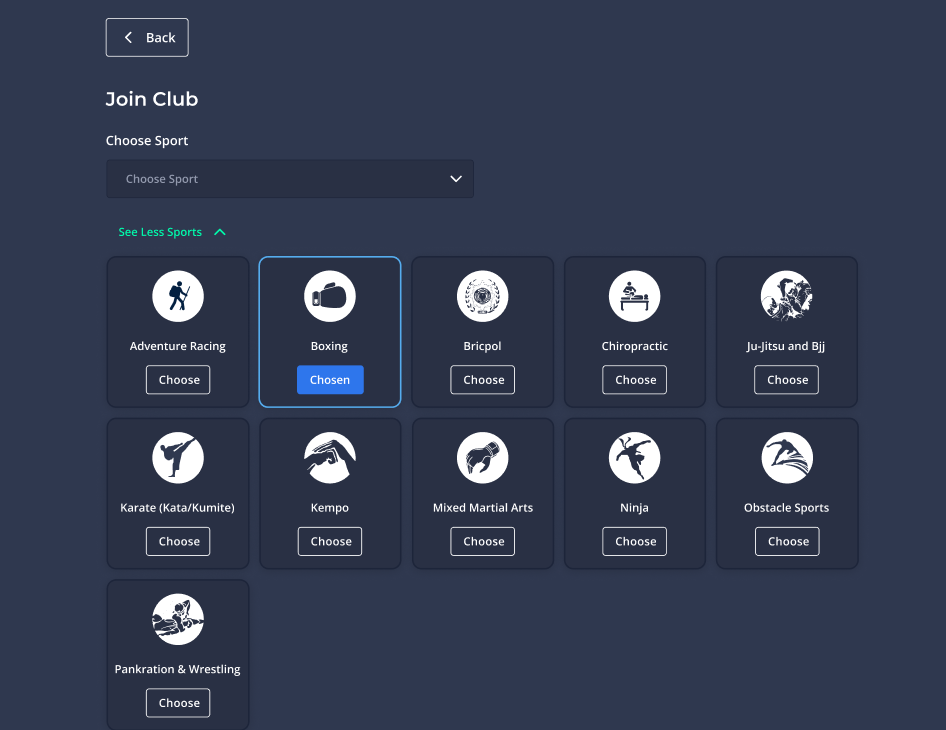 4. Select the country, club and role you want to apply for, and then click on Join Club.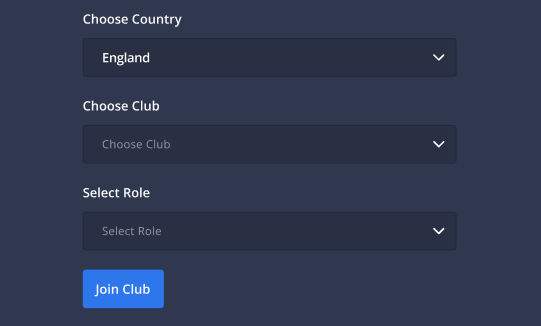 Once the club has approved your application, you will become a member.