If you have admin rights in a club, you can assign membership codes to members within the same club.
Instructions
1. Go to mynextmatch.com and login to continue.
2. While in the Lobby, click on My Organisations.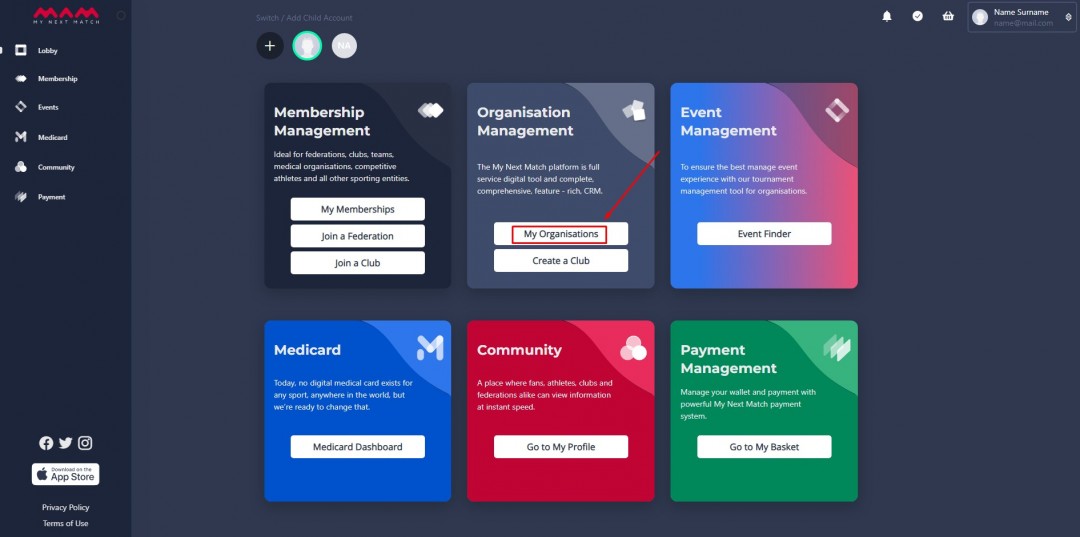 3. Click on the Dashboard of your club.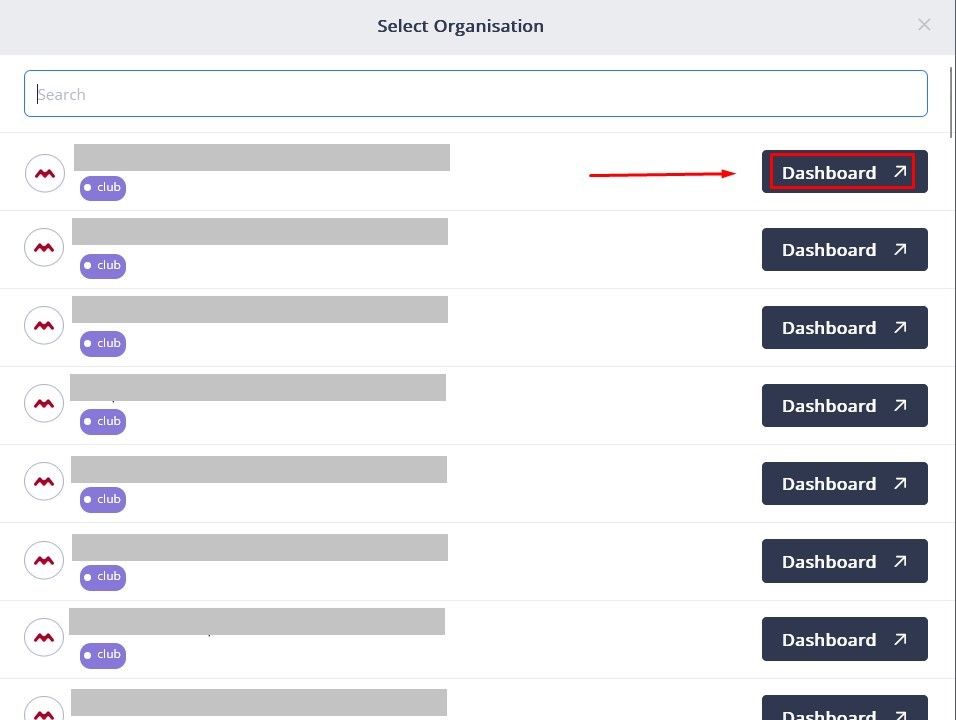 4. While on the dashboard of your club, click on Settings.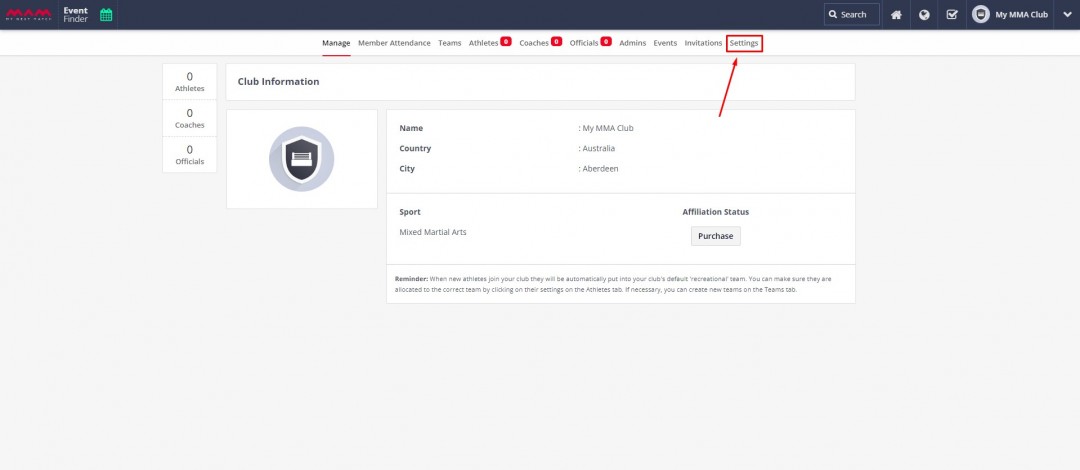 5. While in the Settings, click on Club Membership Code.
5. While there, fill in the necessary fields, and when you're done, click on Generate Membership Code.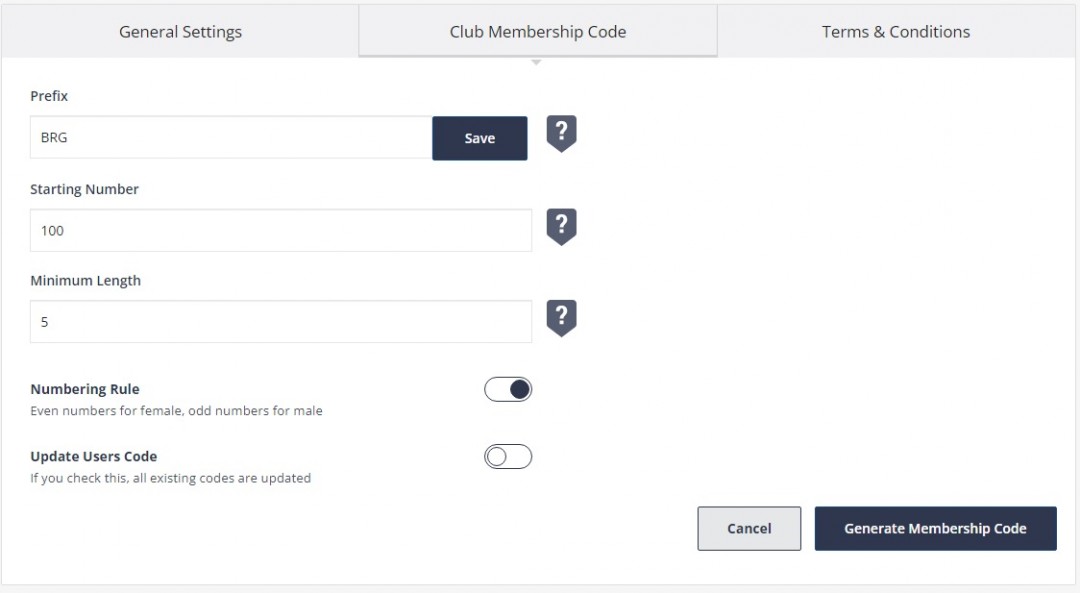 The Prefix is an alphabetical code of your choice that will appear at the beginning of each membership code. The Prefix must consist of three capitalized letters.
Starting Number is the number that the codes will start with. You can start from any number you like.
Minimum Length indicates how many digits each code will have. In the example above, the starting number is 100, and the length is chosen to be 5, which means the codes will be in the format of BRG00100.
If Numbering Rule is activated, the system will automatically assign even numbers to females and odd numbers to males.
If Update Users Code is activated, all the users will be assigned a new code that conform with your parameters, regardless of whether or not they already had their own codes. If this option is deactivated, the users that already have a code will keep their old codes, and new codes will only be assigned to users that don't have one.
6. Once you click on Generate Membership Code, you can click on Athletes (on top) to view the codes.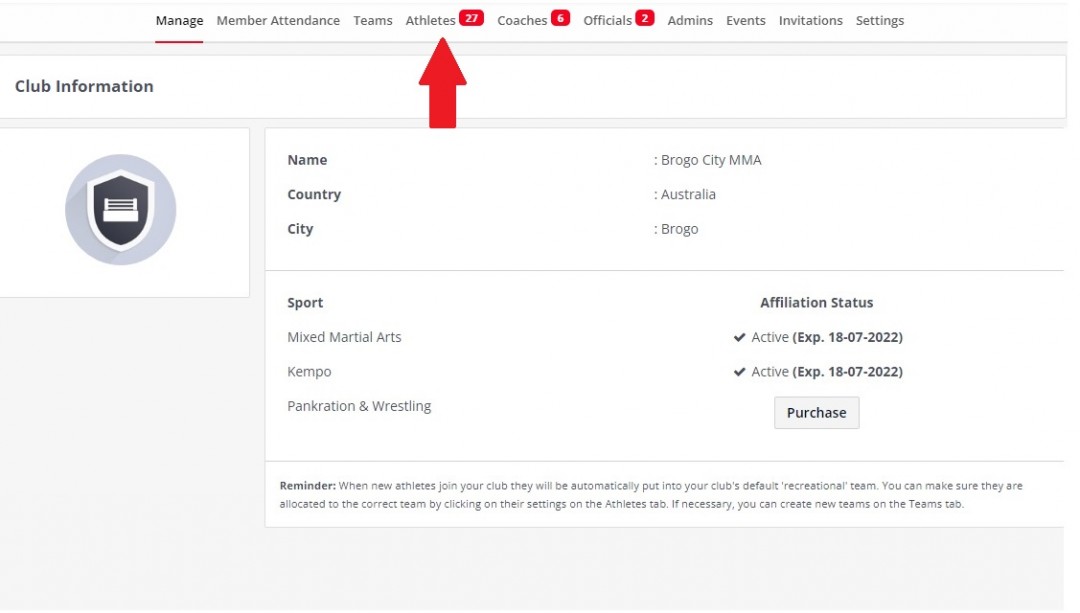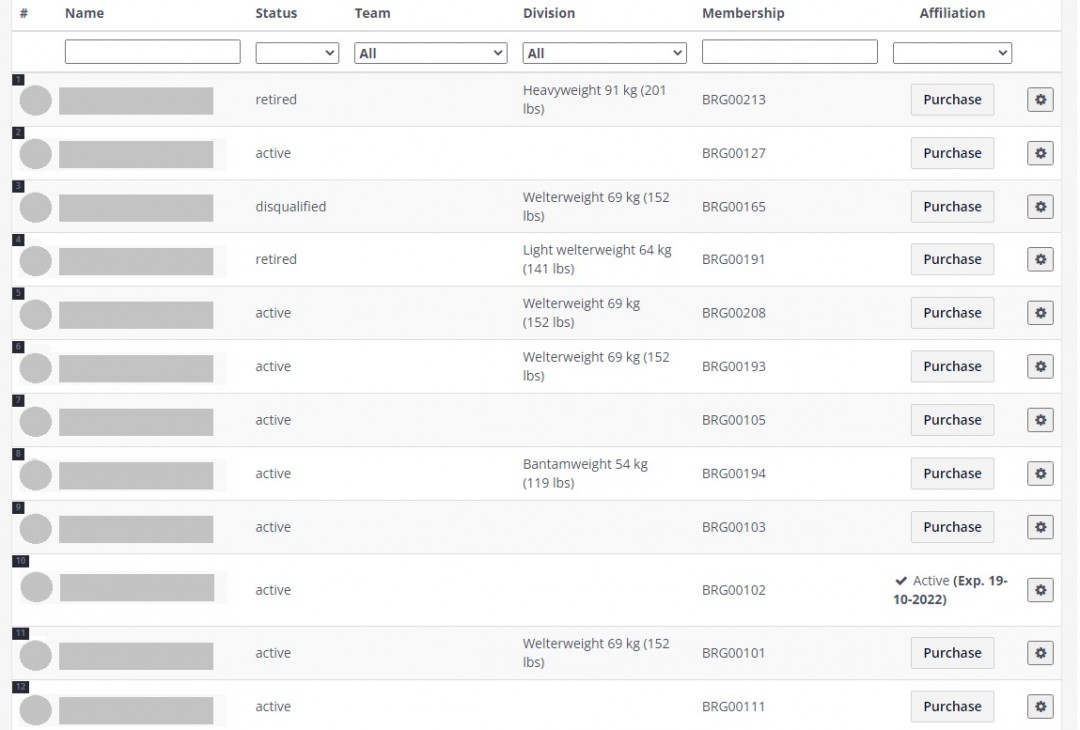 That's all!