On MNM Event, you can view and edit the bookings that you have purchased before.
Instructions
1. Go to mynextmatch.com and provide your login details to continue.
2. While in the Lobby, click on Event Finder.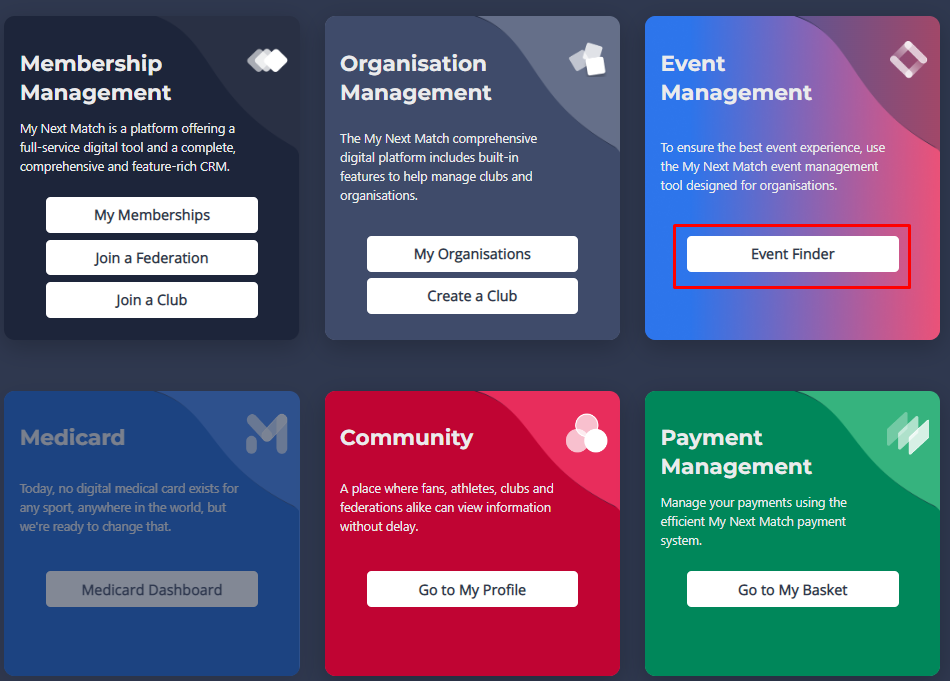 3. Click My Bookings.

4. On this page, you can do many things about your bookings;
Check if any document and equipment actions are required.
Download the ticket for each participant,
Download the invoice for the booking,
View your check-in QR code,
Add the event details to your calendar,
Edit the division you applied for,
Cancel your booking up until the end of the cancellation period. (View Cancellation & Refund article)
There you have it. You now have control over your bookings on the MNM Event.