Organisers can see all of their event bookings on the Manage Bookings page.
Instructions
First of all, visit the MNM Events and switch to your organisation profile. Click My Organisations and then the one you want to manage.

To visit, click on Manage Bookings under the Management menu.

On the Manage Bookings page, event organisers can
See all their Events booked tickets.
Check booking & payment status.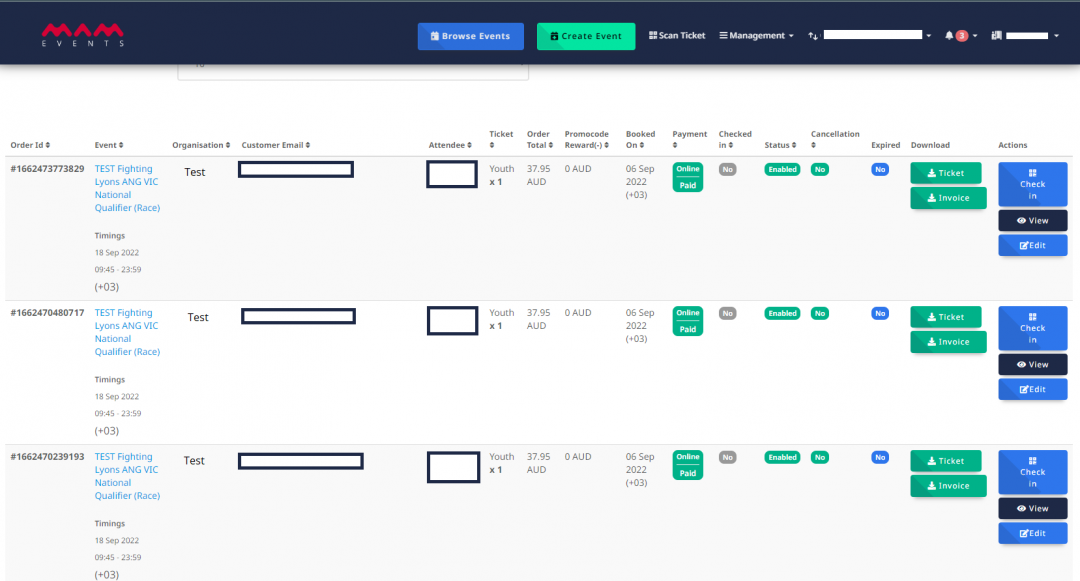 Monitor Check-in status and view ticket QR code to scan.
Download ticket and invoice of the booking.
Modify booking Payment status & disable/enable it via Edit
Update attendee's division via Edit
Update booking cancellation requests status, if it's approved or or the amount has been refunded, via Edit (View Cancellation & Refund article)
View booking details via View